Applies to - Launchpad, Launchpad S, Launchpad MKII, Launchpad Pro, Launchpad Mini MK1 and MK2
It is not possible to change what notes are output from each pad of these Launchpad models. For example, by default, the bottom left-hand pad on a Launchpad MK2 will output a B-2 note. This cannot be changed.
Applies to - Launchpad Mini MK3, Launchpad X, Launchpad Pro MK3
A feature of these newer Launchpad models is user customisable layouts. These 'Custom Modes' can be configured using the Novation Components software.
To configure a Custom Mode, first open either the standalone version Components or the web version in a browser that supports WebMIDI such as Chrome, Opera and Microsoft Edge from this link: https://components.novationmusic.com
Click on your Launchpad (Mini MK3, X, or Pro MK3, the screenshots are taken from a Launchpad X) and then 'Create Custom Mode'. To the right-hand side, you will see a set of Widgets that include 'MIDI Note'.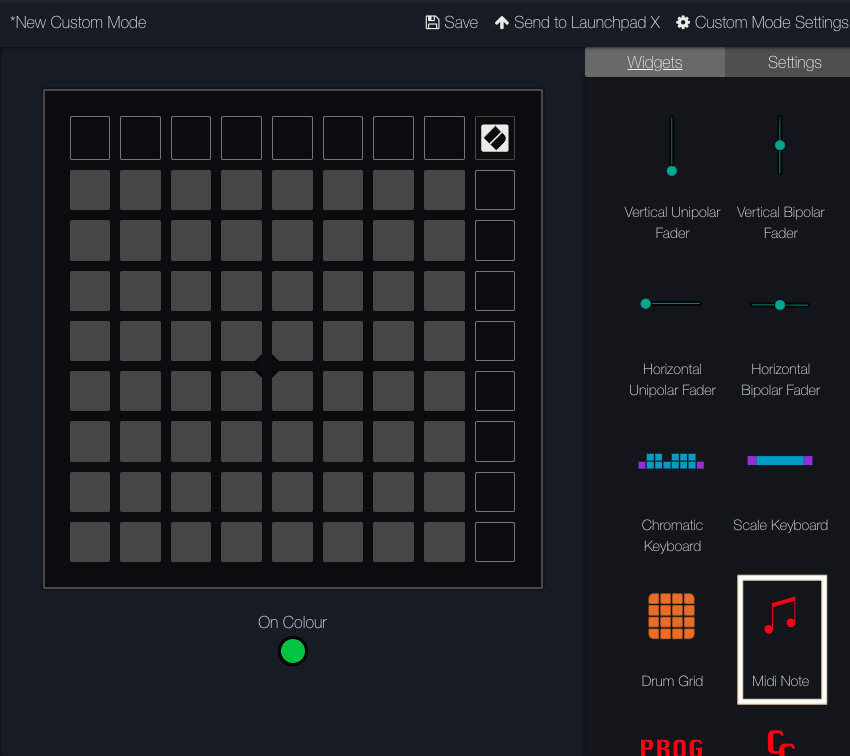 You can then drag and drop the MIDI Note anywhere on the grid meaning you can have up to 64 MIDI Notes per Custom Mode. To reveal the settings click on MIDI Note on the right-hand side. Here you can change the note, octave, pad mode, and MIDI channel.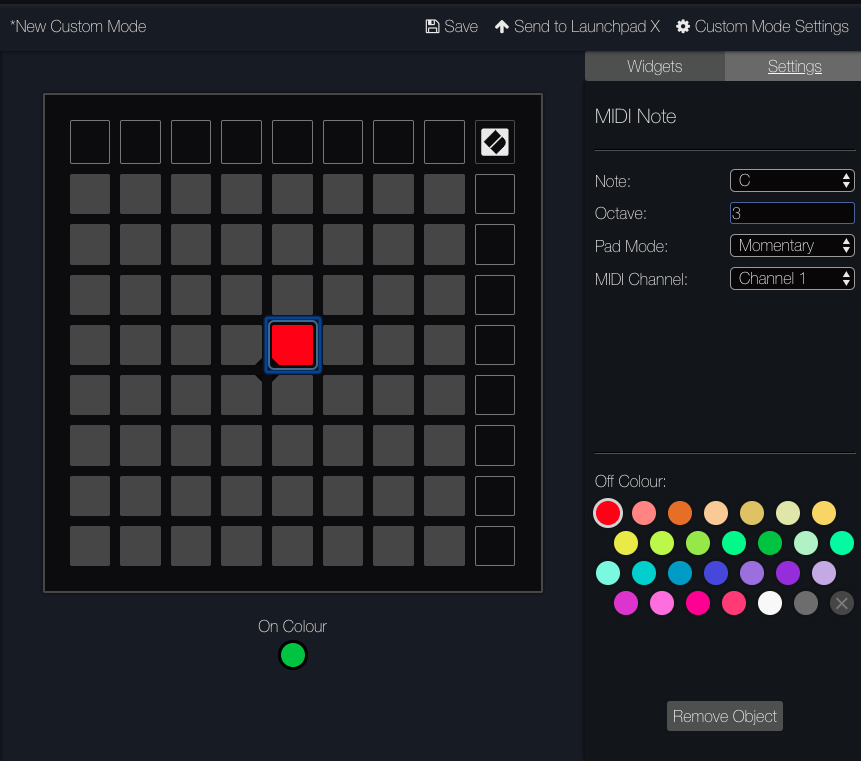 You can find a guide on how to use the Custom Mode Editor within Components with more detail in this article.
Please contact our Technical Support team if any further information on this is required.