Applies to Launchpad range
The first thing to check on any system is that the cable is fully inserted into the Launchpad, it's always worth giving the cable an extra push to ensure this is the case.
Windows systems:
If your Launchpad cannot connect to your system and the lights stay flashing this means there is an issue with the connection to the computer.
First, connect your Launchpad to all available USB ports on your system. Some USB ports perform better than others, particularly rear ports on a desktop system.
If you're using a Windows computer, disable power saving mode for USB devices, to do this:
Open Device Manager (Start > Control Panel > System and Security > System > Device Manager).
Find the Universal Serial Bus controllers section (shown in the image below).
Right-click each USB Root Hub, and choose Properties > Power Management tab.
Untick the option: 'Allow the computer to turn off this device to save power'.
Click Ok.
Repeat steps 3-5 for all devices in the Universal Serial Bus Controllers section.
Restart your computer.
Test your Launchpad again.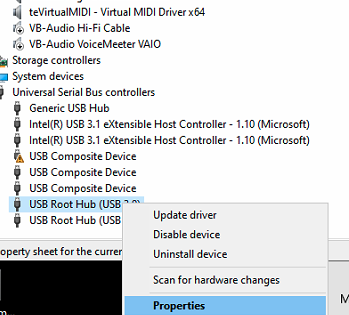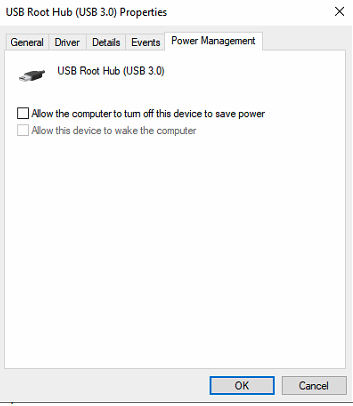 USB Power
Check the general power management of your computer:
Go to Start > Control Panel > System and Security > Power Options.
Set the Power Scheme to High Performance (if this setting is not available, click on Show additional plans first).
Click on Change plan settings.
On the next page set both 'Turns off the display' and 'Put the computer to sleep' to Never.
Click Change advanced power settings. In the window that opens make sure you have the following settings:
Hard disc > Turn off hard disk after > Setting (Minutes) = Never
Sleep > Sleep after > Setting (Minutes) = Never
USB settings > USB selective suspend setting > Setting = Disabled
Display > Turn off display after > Setting (Minutes) = Never
Processor power management > Minimum processor state > Setting = 100%
Processor power management > Maximum processor state > Setting = 100%
Not all options may be available.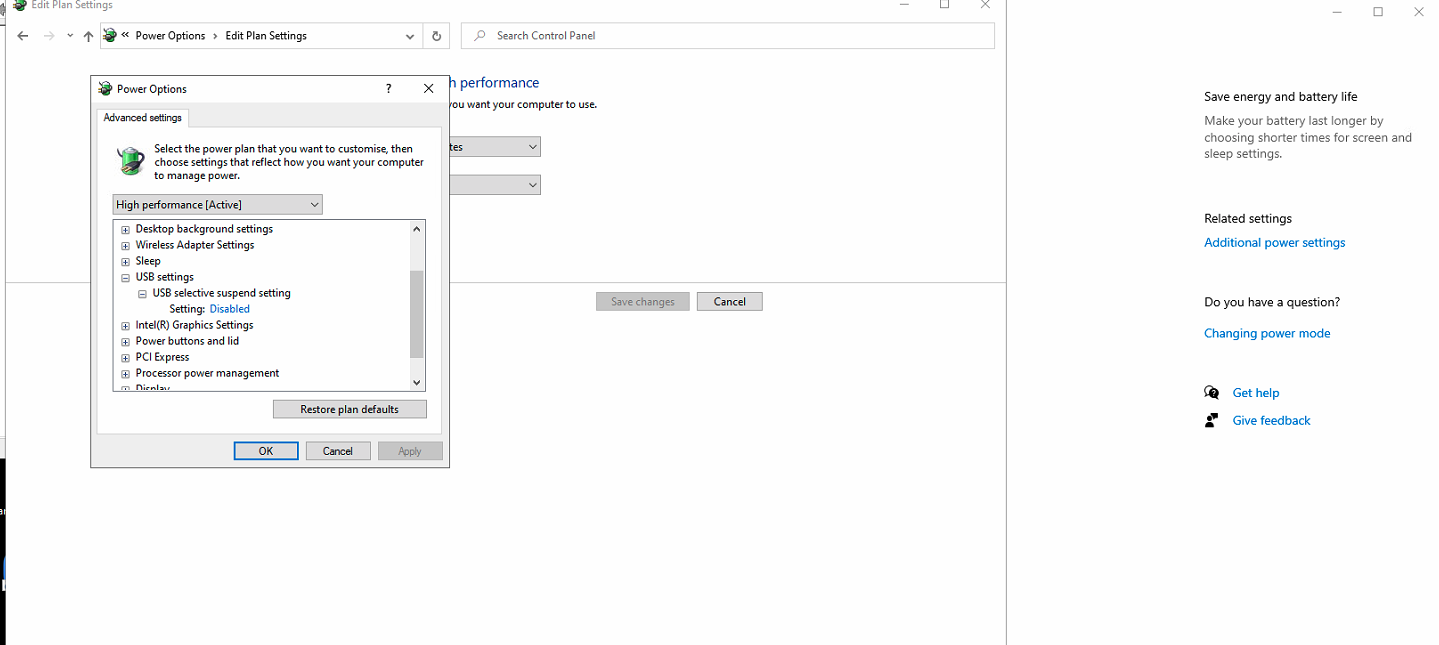 Mac systems
If using a Mac the best place to check to see if the Launchpad is working is the system report.
Click the Apple symbol in the top left of your screen and go to About This Mac:

Then go to System Report and look in the USB section: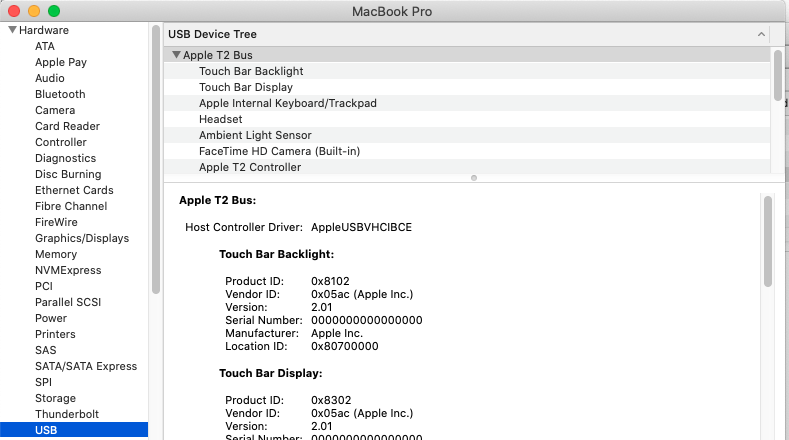 Here you'll see all the devices connected. If the Launchpad doesn't appear, it means there is a hardware problem. Try multiple USB cables and another computer if possible. We recommend connecting your Launchpad directly if possible. If the problem continues please contact us.
iOS devices
If you're using an iOS device (iPad or iPhone, this behaviour could mean there is enough power but the Launchpad can't connect. This often happens with 3rd party Lightning adapters as they do not communicate correctly with the iOS device. For this reason, we recommend only the Apple brand adapters.
If you have a Launchpad S or Mini MkI or MKII you may see better results connecting your Launchpad in low power mode. To do this:
Disconnect your Launchpad S, Mini MkI or Mini MkII.
Hold the top four right buttons.
Connect the USB cable while holding the buttons.
Press the orange pad near the bottom right.
The Launchpad will tell you if low power mode is activated or not.
Please also try using a different USB cable and USB port on your computer. If using a USB hub or adapter, bypass these and connect the device directly to your computer.