This article applies to all Novation hardware products.
When you have a Novation hardware product registered inside your account, you will see an Ampify Studio banner under the My Software tab.
Click View details.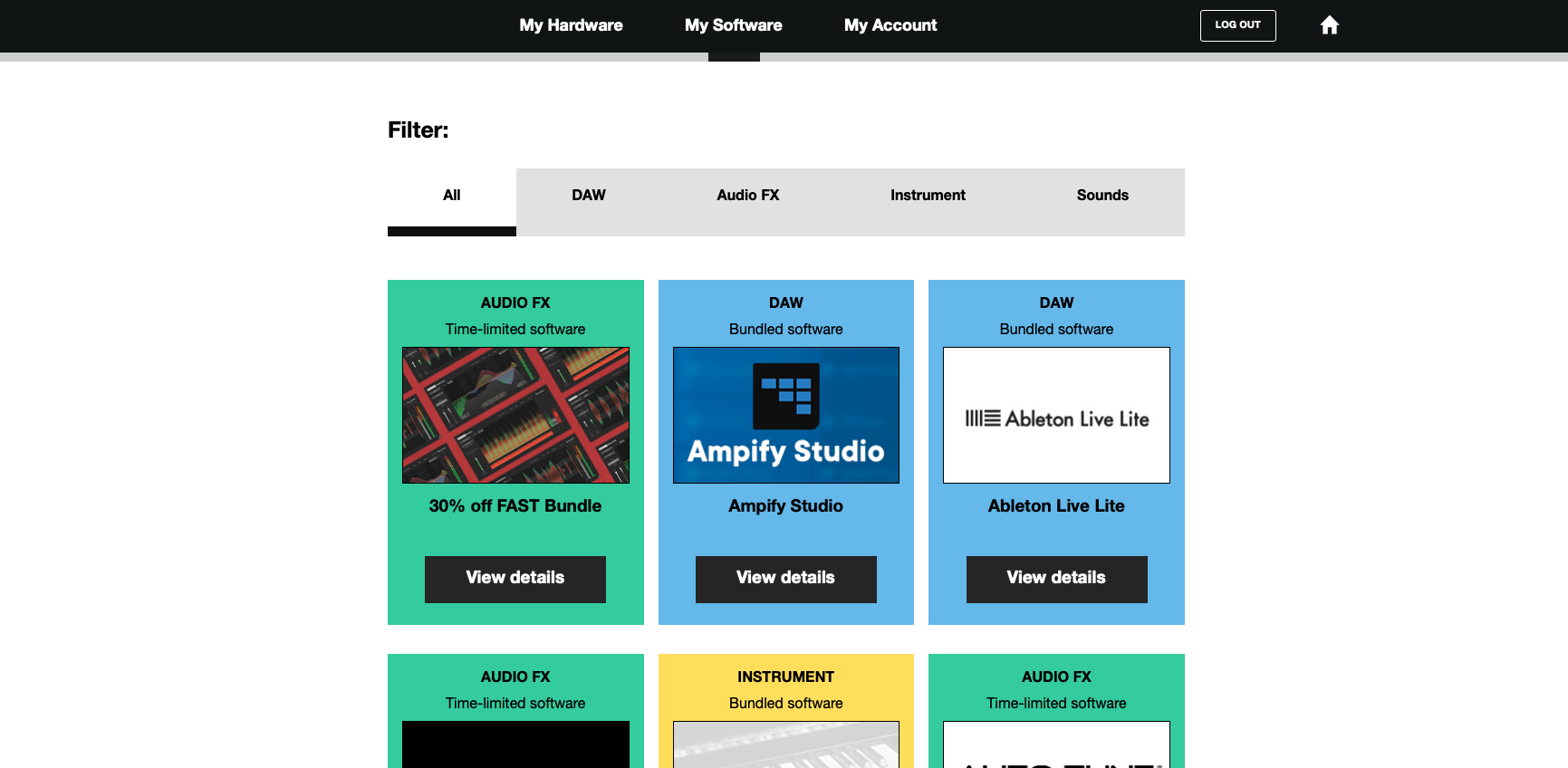 Click Learn more.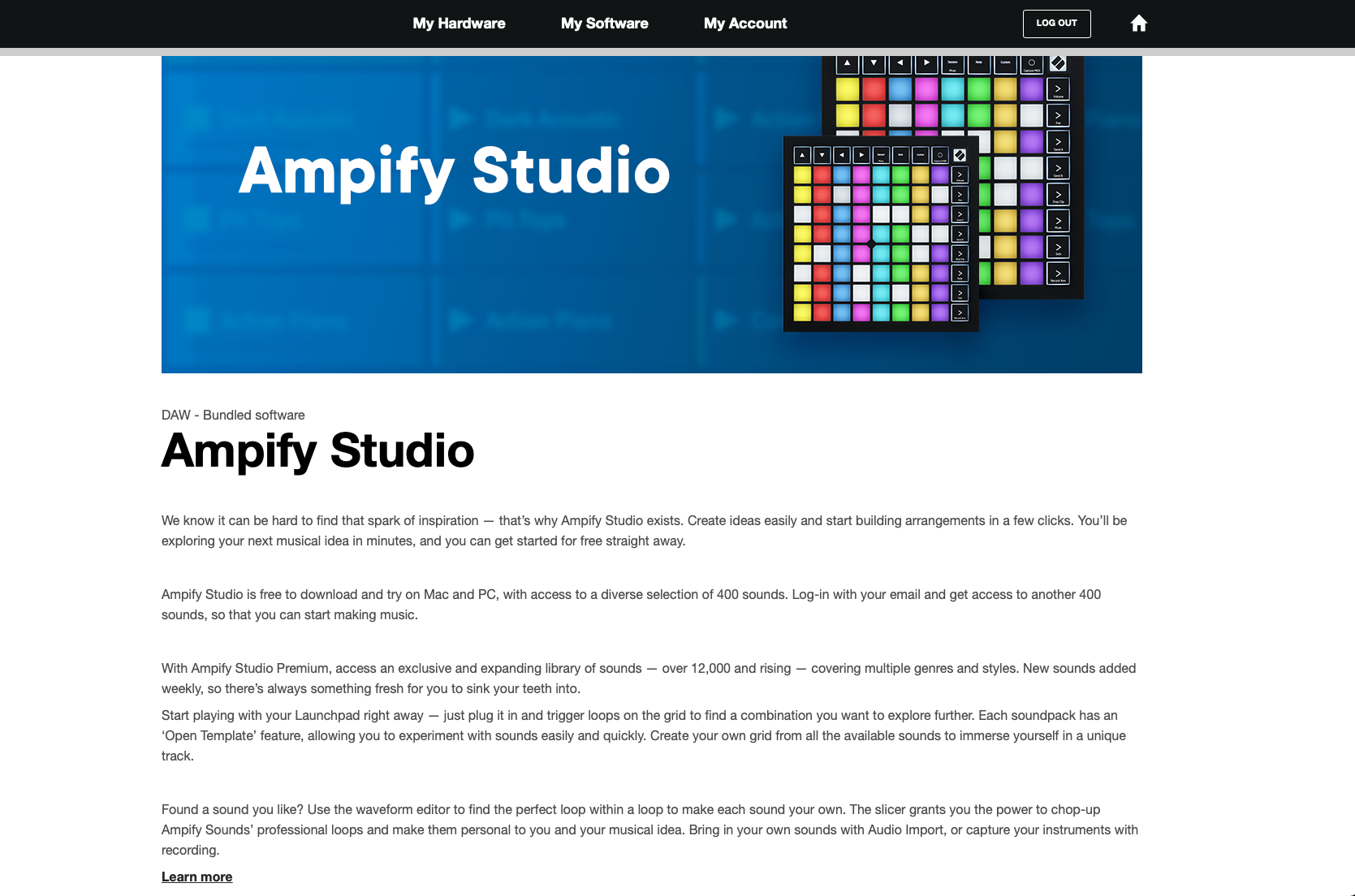 Choose the correct version of Ampify Studio to install for your operating system.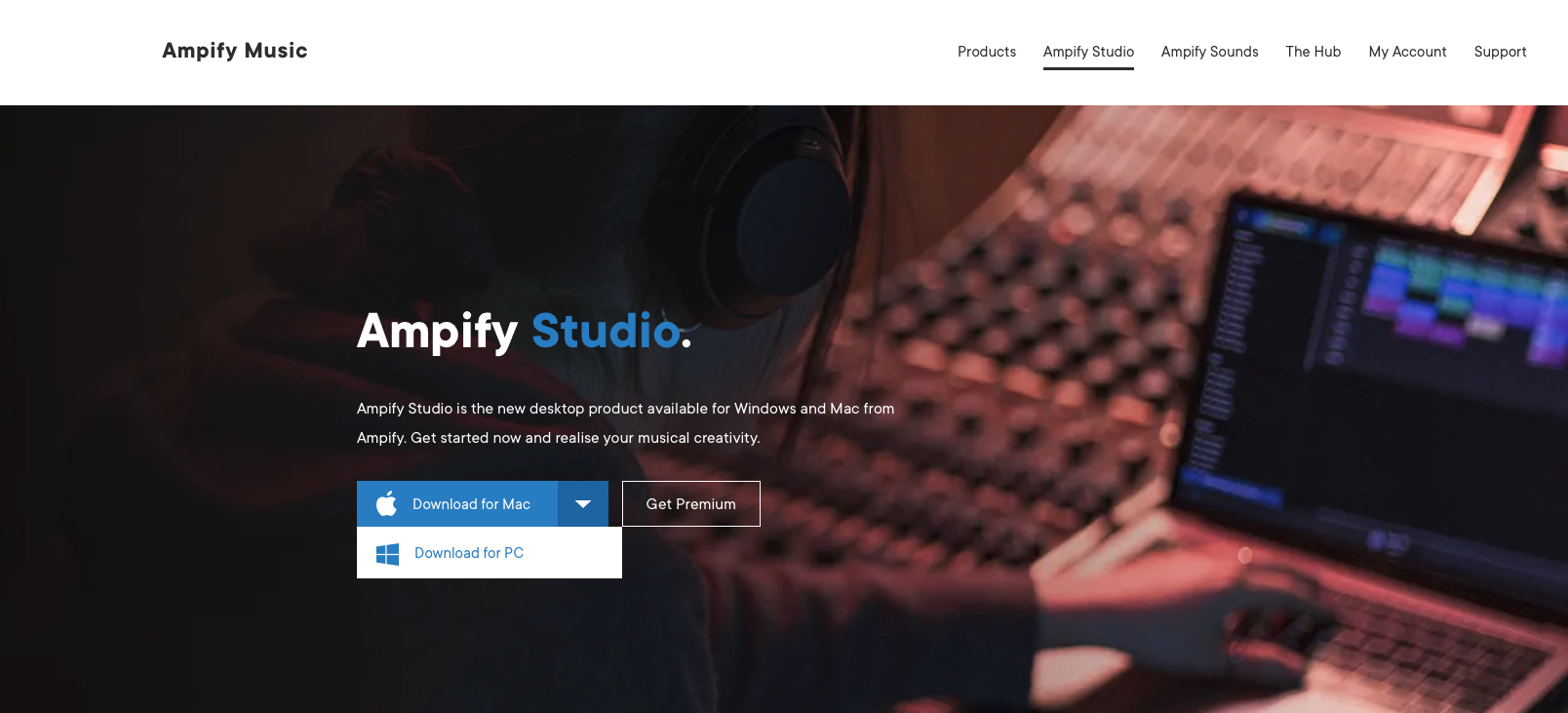 On a PC, open your file explorer and navigate to your Downloads folder. Double click on the downloaded file and run through the installer.
On a Mac, open your Finder and navigate to the Downloads folder. Right click on the downloaded file and select open.
Drag the Ampify Studio icon into the Applications folder, then double click on the Applications folder, right click on Ampify Studio and select 'Open'.
Depending on your Mac's operating system, you may get a security notification at this stage. Confirm that you want to open Ampify Studio.
At this stage, you may be asked to confirm your auto-update settings. We recommend selecting Check automatically so that you're always up to date with the latest version.
Ampify Studio is now installed and running.
Let's check that you're able to hear audio playback.
PC
Go to: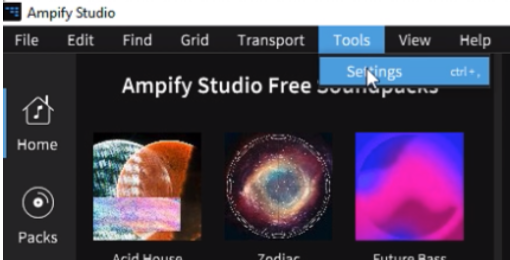 Mac
Go to:
Ampify Studio

Preferences

Audio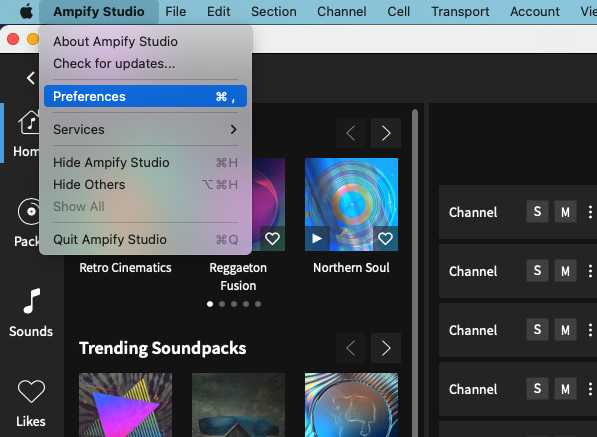 Ensure that your audio output device is set to the device you want to use, wether you are using an Audio interface...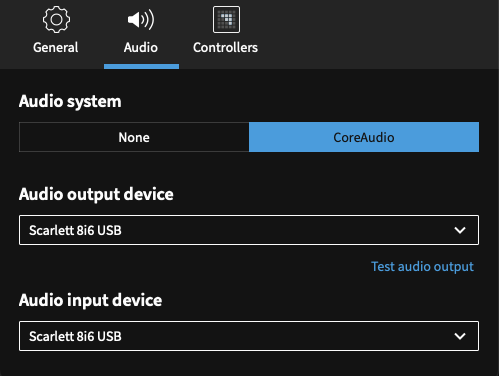 ...Or your computers built in speakers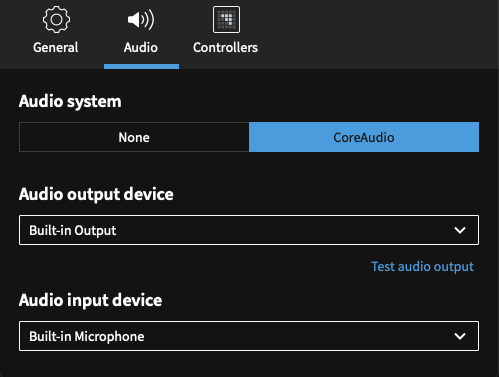 Then, click Test audio output You'll hear a sine tone play for roughly one second which will confirm that your audio device is set correctly. You can now close this window, you're ready to start using Ampify Studio.
In the bottom left, you'll see a login button. If you have a Novation or Focusrite account, you can log in using your details to access additional sound packs and features. If you don't have an account, click the option to create one.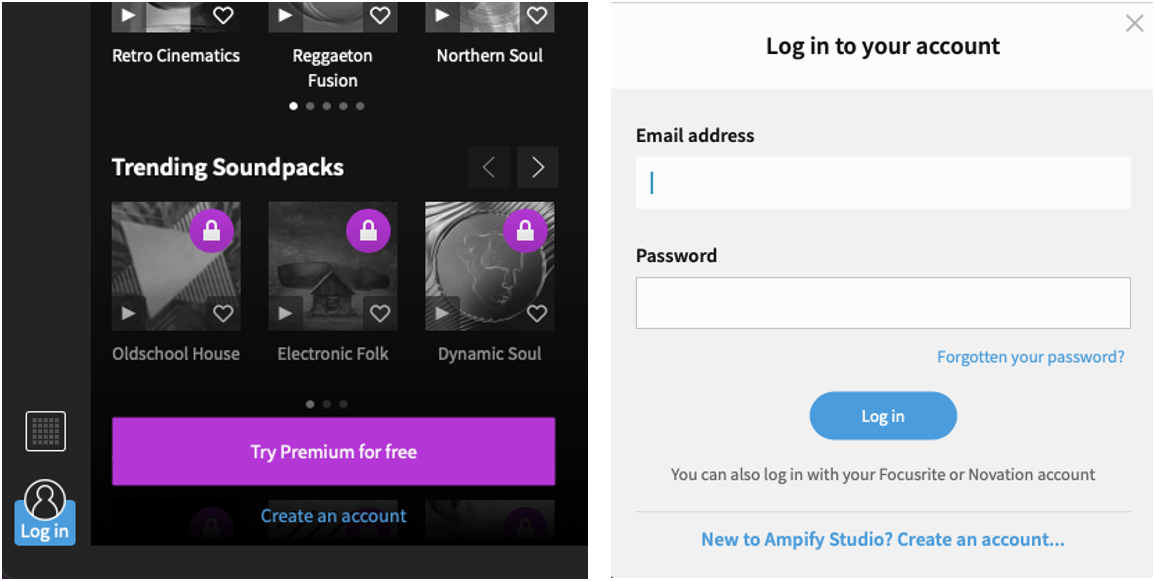 We offer an Ampify Premium subscription which unlocks everything in the software and additional options, please see our other support article on this for more information.