Applies to Launchkey 25/37/49/61 MK3
When you connect or update your Launchkey MK3 via Novation Components on a Mac, you may see the Mac's Keyboard Setup Assistant appear on your screen.
This is due to the Mac recognising the Launchkey's Navigation Mode which alters the behaviour of the pads allowing access to Up, Down, Left, Right and Enter/Return Keys as on a Computer's keyboard.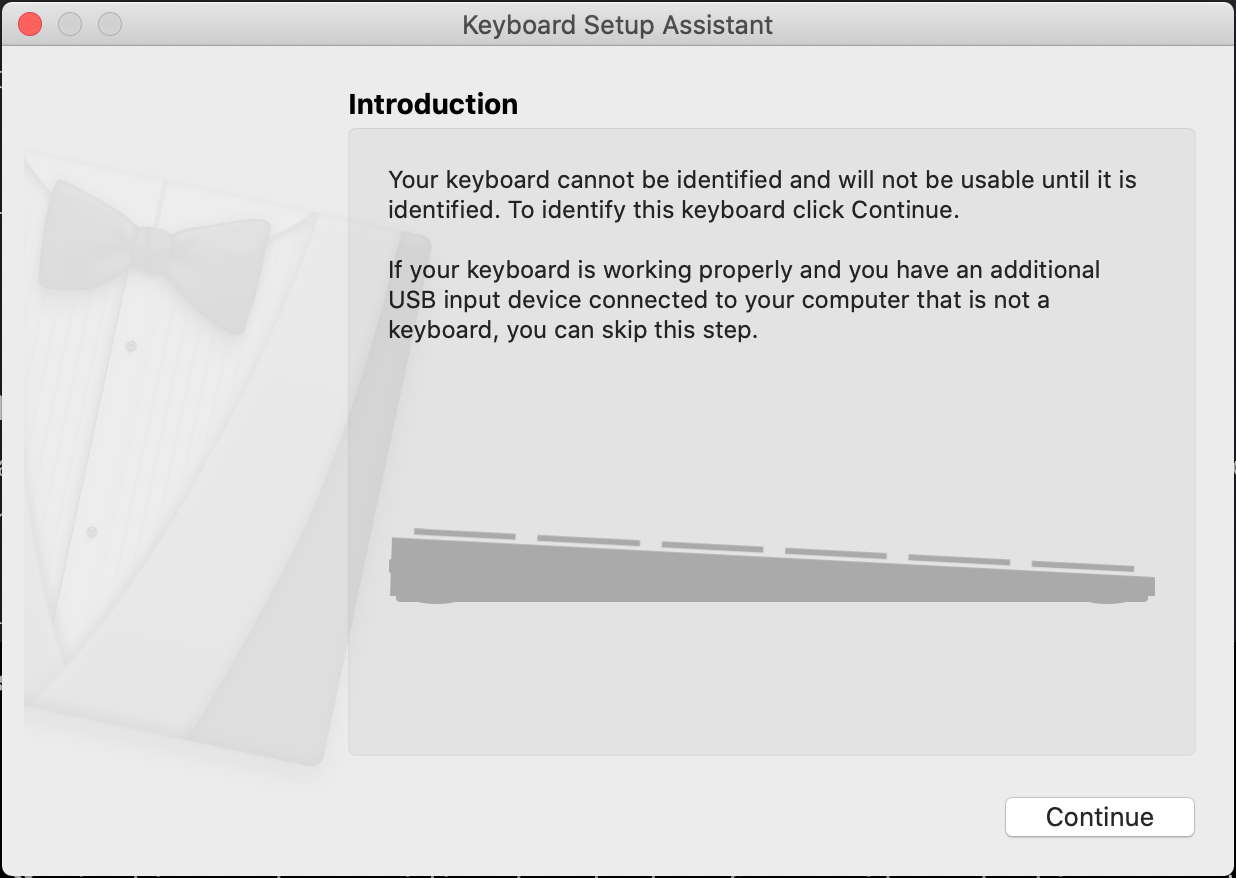 There is no additional setup required on the Mac to use this mode, so this window can safely be closed with no action needed to be taken.
To use the Navigation Mode, press the "…" button on your Launchkey, and you will see some pads light up like the direction keys, lit up in blue, and a pad lit up in turquoise to indicate the Enter/Return key.