This article outlines compatibility information for Apple computers with Apple Silicon processors. For compatibility information regarding Apple computers with Intel processors see this article.
If you're unsure which processor you have please see this article.
Compatibility information for all current products is listed below. Our testing was conducted using various beta versions of macOS Big Sur, the "Golden Master" and ultimately the release version of 11.
Please check that all other software/hardware you use to make music is also compatible before updating and never update your operating system during the middle of a time-critical project.
Based on past experience we would generally advise waiting for a few months after the release of any new operating system before updating in case there are any initial issues that need to be patched.
If you receive an error message stating 'System Extension Blocked' after installing Novation software/drivers then please see this article.
.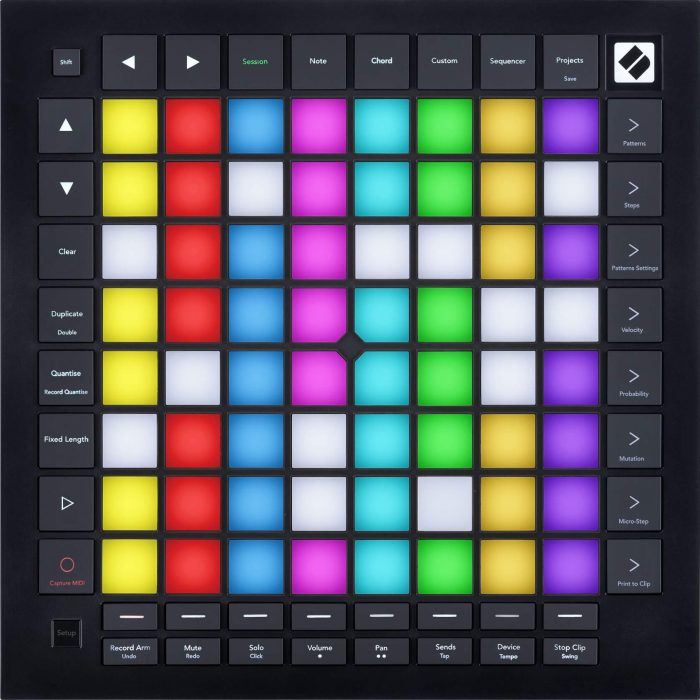 Components:
Circuit, Circuit Mono Station, Circuit Tracks, Circuit Rhythm
Bass Station II, Peak, Summit
SL MKIII, Launchkey Mini MK3, Launchkey MK3
Launch Control XL, Launch Control
Launchpad Mini MK3, Launchpad X, Launchpad Pro Mk3
FLkey Mini and FLkey 37
All of these products use Components so their compatibility relies on this.
Works with macOS Big Sur? YES
Logic Integration
Affects Launchkey Mini Mk3, Launchkey Mk3, SL MKIII
Works with macOS Big Sur YES
Launchpad Pro, Launchpad MK 2 (with RGB pads)
Works with macOS Big Sur? YES
Launchkey MK 2 (green base)
Works with macOS Big Sur? YES
Launchpad S, Launchpad Mini, Launchkey MK 1 (orange base), Launchkey Mini MKI and MKII
Works with macOS Big Sur? YES
Note that Automap is no longer supported so Automap functionality is not available for these products on macOS Big Sur(11). See more information below.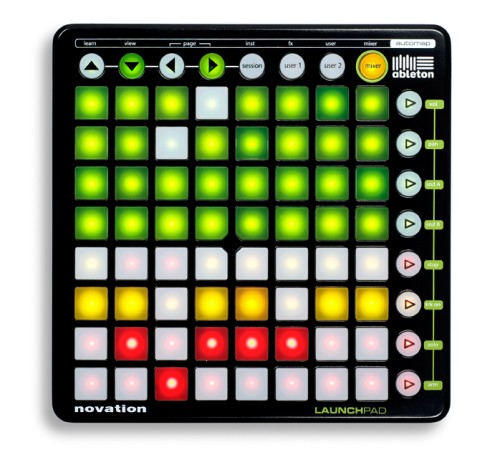 Launchpad
Works with macOS Big Sur? YES
The product is discontinued and so has not undergone full testing, but is likely to work using the driver currently in beta (see below).
Launch Control, Launch Control XL
Works with macOS Big Sur? YES
The Launch Control editors are 32 bit and will not run on macOS Catalina and above. To resolve this you can now use Components
Audiohub 2x4
Works with macOS Big Sur? YES
SL MkII
Works with macOS Big Sur? YES - standard MIDI functionality works however Automap does not work on Catalina or above. See the section regarding Automap below.
Impulse
Works with macOS Big Sur? YES
Please see our article regarding the update to add additional HUI functionality here: https://support.novationmusic.com/hc/en-gb/articles/360009516479
UltraNova
Works with macOS Big Sur? NO
We have ceased development support for the Ultranova. The legacy of the Nova engine lives on through the MiniNova and Circuit Tracks. Fans of our digital synthesisers will also find many sound design possibilities in our Peak and Summit synthesisers, designed by Chris Hugget, that combine digital wavetable oscillators with analog filtering and distortion to bring about the best of our heritage.
Since development support for Ultranova has ceased, we cannot guarantee compatibility with Apple Silicon Mac. If you wish to operate Ultranova via USB on Mac, we do not recommend using an Apple Silicon device.
MiniNova
Works with macOS Big Sur? NO
The librarian and Editor software are currently incompatible with Big Sur. The driver (found below) can be downloaded as a beta while we work on solutions for the Editor and Librarian.
Programs like SysEx Librarian can be used to manage patch content once the driver is installed.
Novation USB Driver
Works with macOS Big Sur? YES
A beta driver is available here.
Automap
Works with macOS Big Sur? NO
We will no longer update or support Automap with future operating systems or software releases. Automap will still be available to use with currently supported operating systems.
Automap initially set out to let users control their software using real buttons, encoders, and sliders. This was technically complex but Automap offered a unique way of connecting the hardware and software. Most major DAWs now have native solutions so any MIDI controller can have control over the software without the need for an additional third-party application like Automap.
Controllers such as our SL MkIII and Launchkey keyboards have direct control of major DAWs via dedicated, native integration or the industry-standard HUI protocol.
We recommend that you uninstall prior to updating to Catalina/Big Sur as the uninstaller will not run on Catalina or later.
B-Station plug-in
Works with macOS Big Sur? No
V-Station plug-in
Works with macOS Big Sur? No
We're aware of issues with these plugins caused by the architecture changes in this version of Mac OS. As these plugins are no longer in development support, if you wish to continue using these plugins please do not update to this version of Mac OS.
If your product is not listed, it is not officially supported with macOS Big Sur on Apple Silicon-based systems.