Applies to Summit, Peak, Bass Station II, Circuit, Circuit Mono Station, Circuit Tracks, Circuit Rhythm
Each synth may have a few different ways to save patches or banks to your computer. Both patches and banks can be saved as SysEx files. A bank file contains a pack of patches. You can send patches/banks SysEx files to your devices in Novation Components, as shown here for Bass Station II.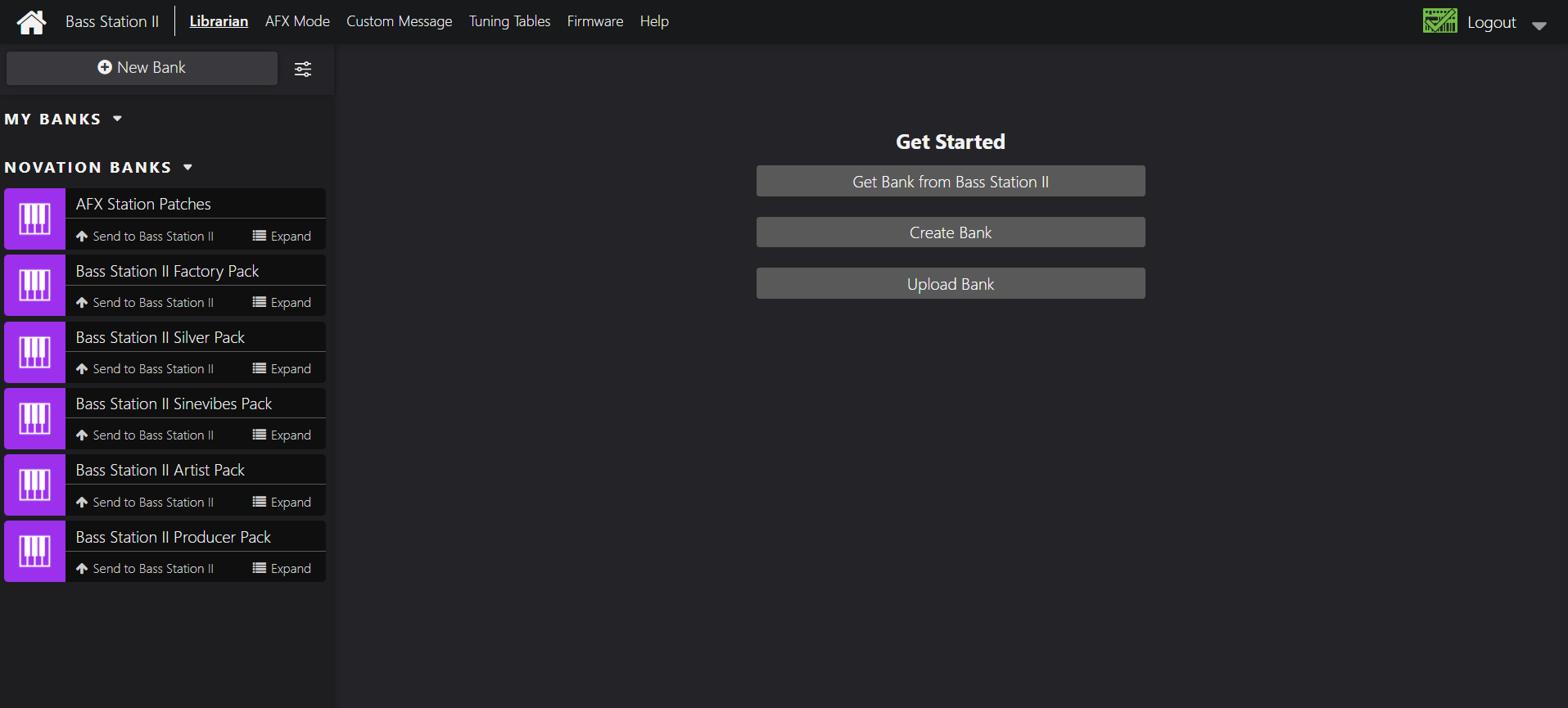 Loading Bank to your instrument from a Sysex File
1) Click the Upload Bank button on the Banks page
2) Select the SysEx files from the explorer
3) Click Open to load the file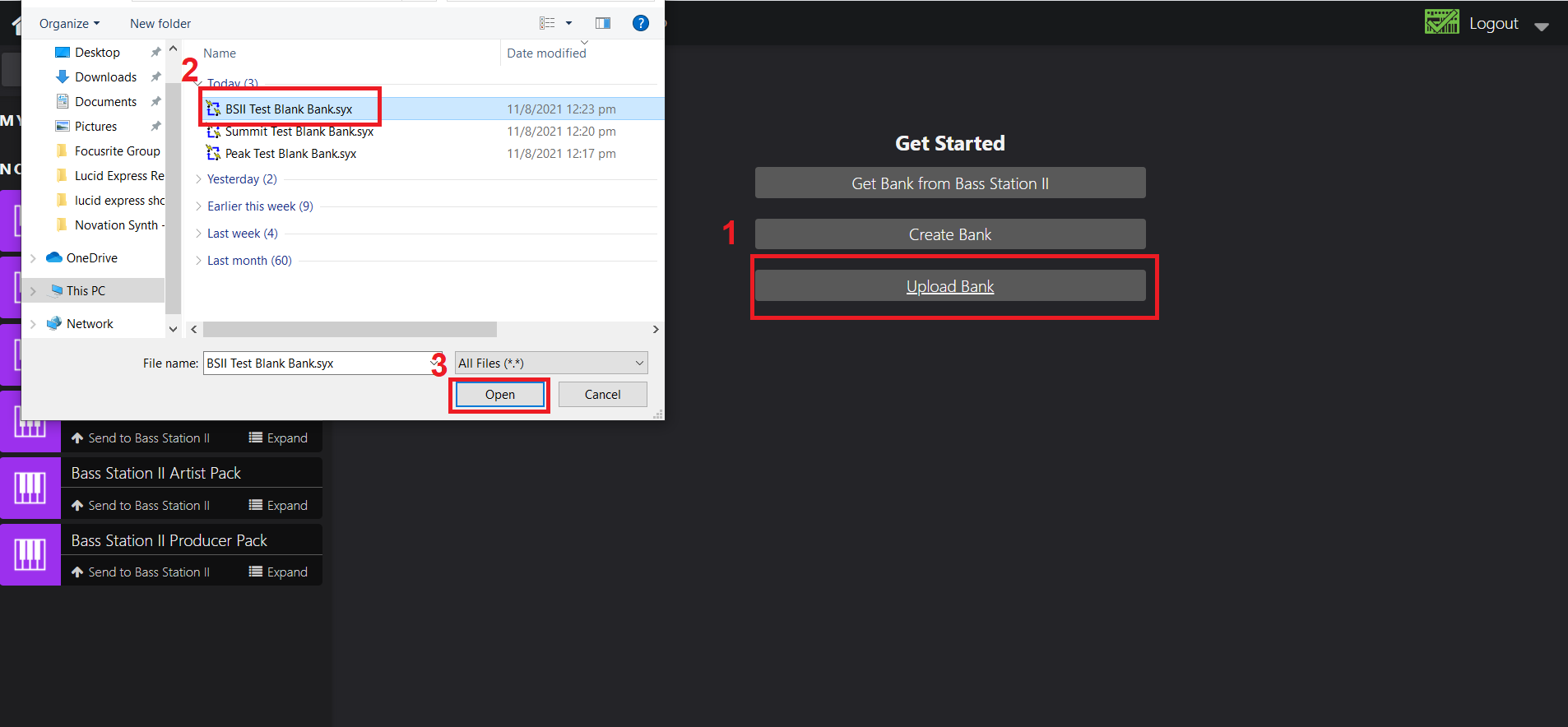 4) Once a bank has been loaded you'll be able to see its details. You can send all patches to the device by clicking Send to Bass Station II on the top-right corner.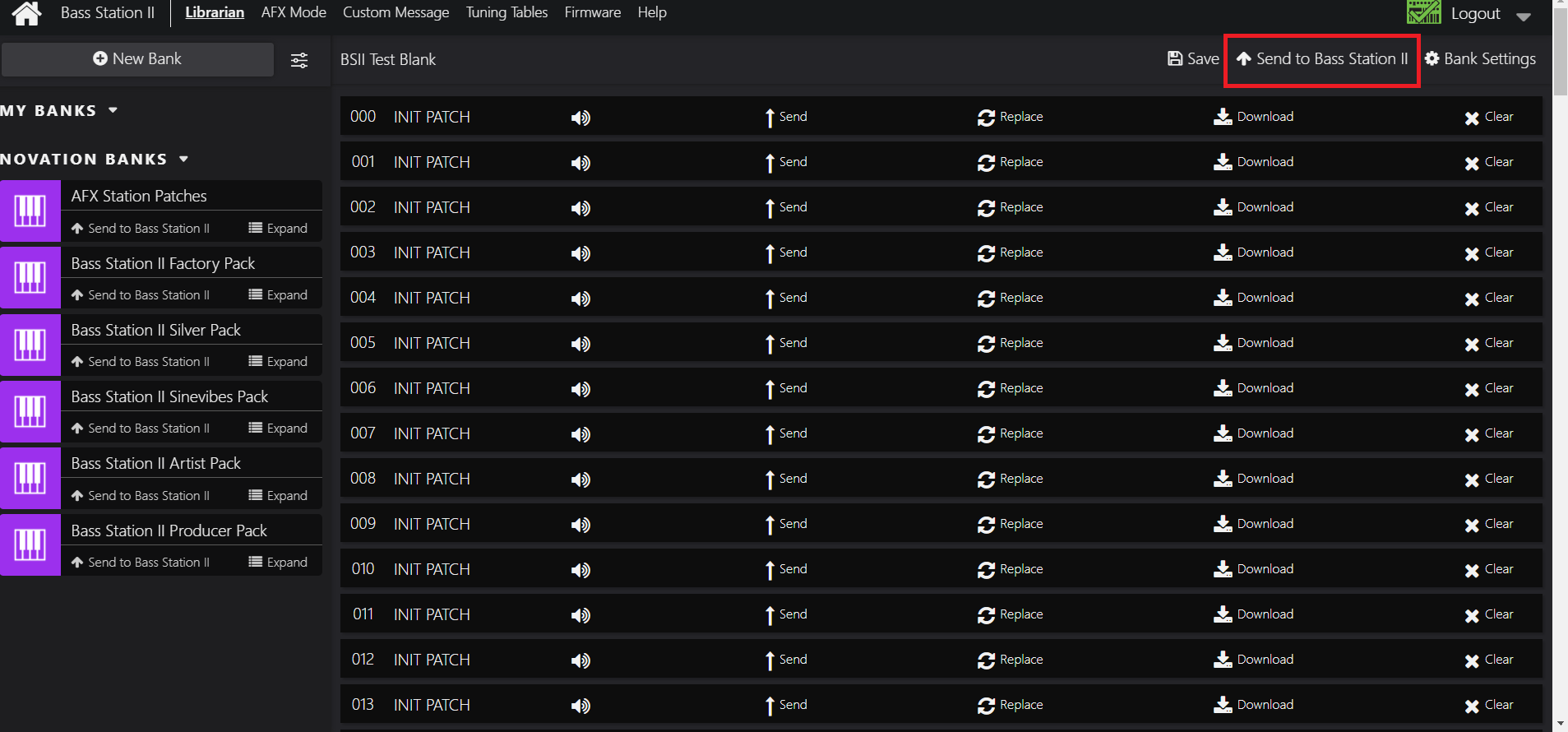 Loading Patch to your instrument from a Sysex File
1) Click the buttons on the Banks page to load the bank from your instrument / an empty bank / the bank saved on your computer
2) Once a bank has been loaded, select the Replace button
3) Select the SysEx files from the explorer
4) Click Open to load the file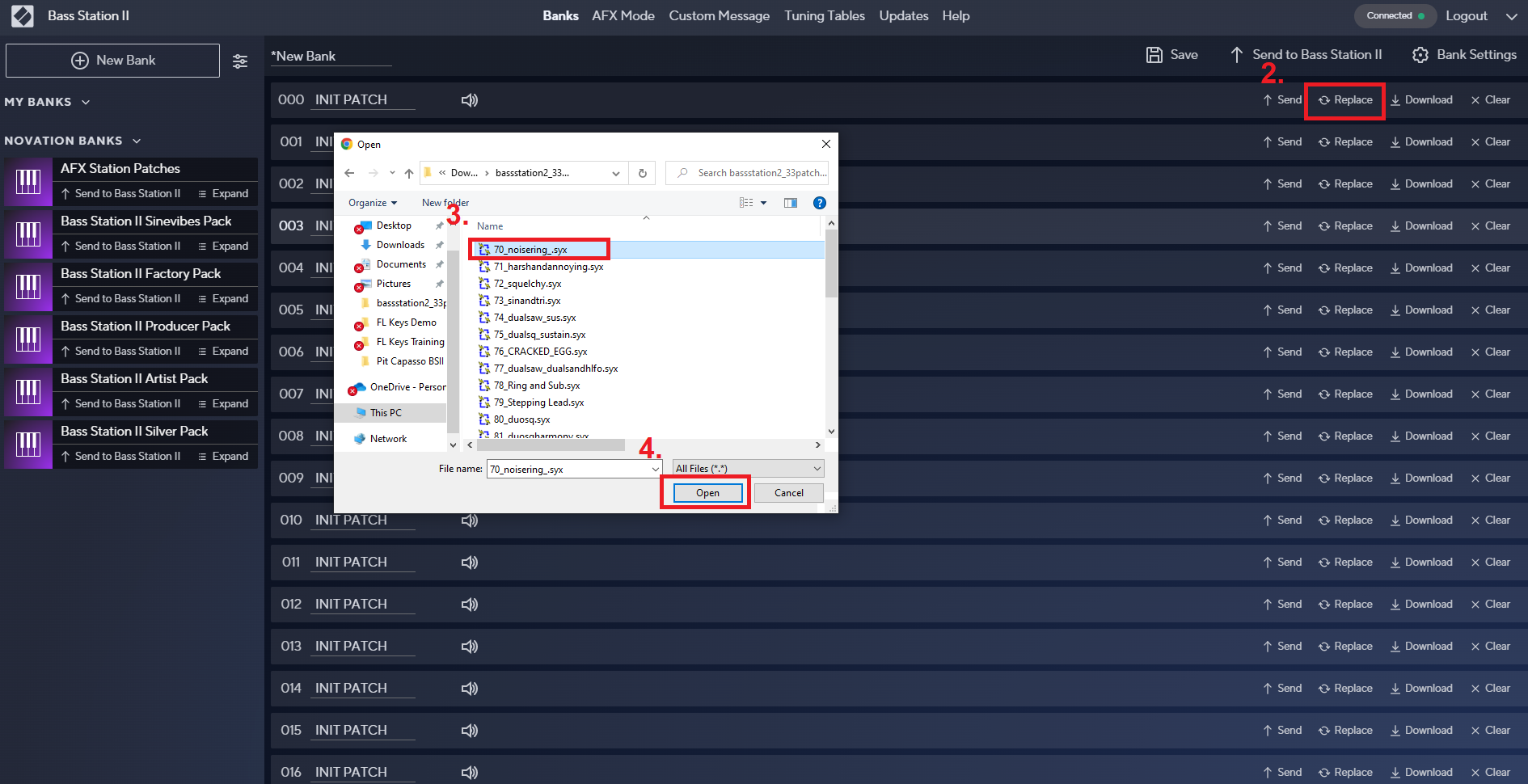 5) Once a patch has been replaced the slot. You can send the patch to the device by clicking the Send button