Applies to Summit, Peak, Bass Station II, Circuit, Circuit Mono Station, Circuit Tracks, Circuit Rhythm
You can send SysEx patches/banks to your devices in Novation Components, as shown here for Bass Station II.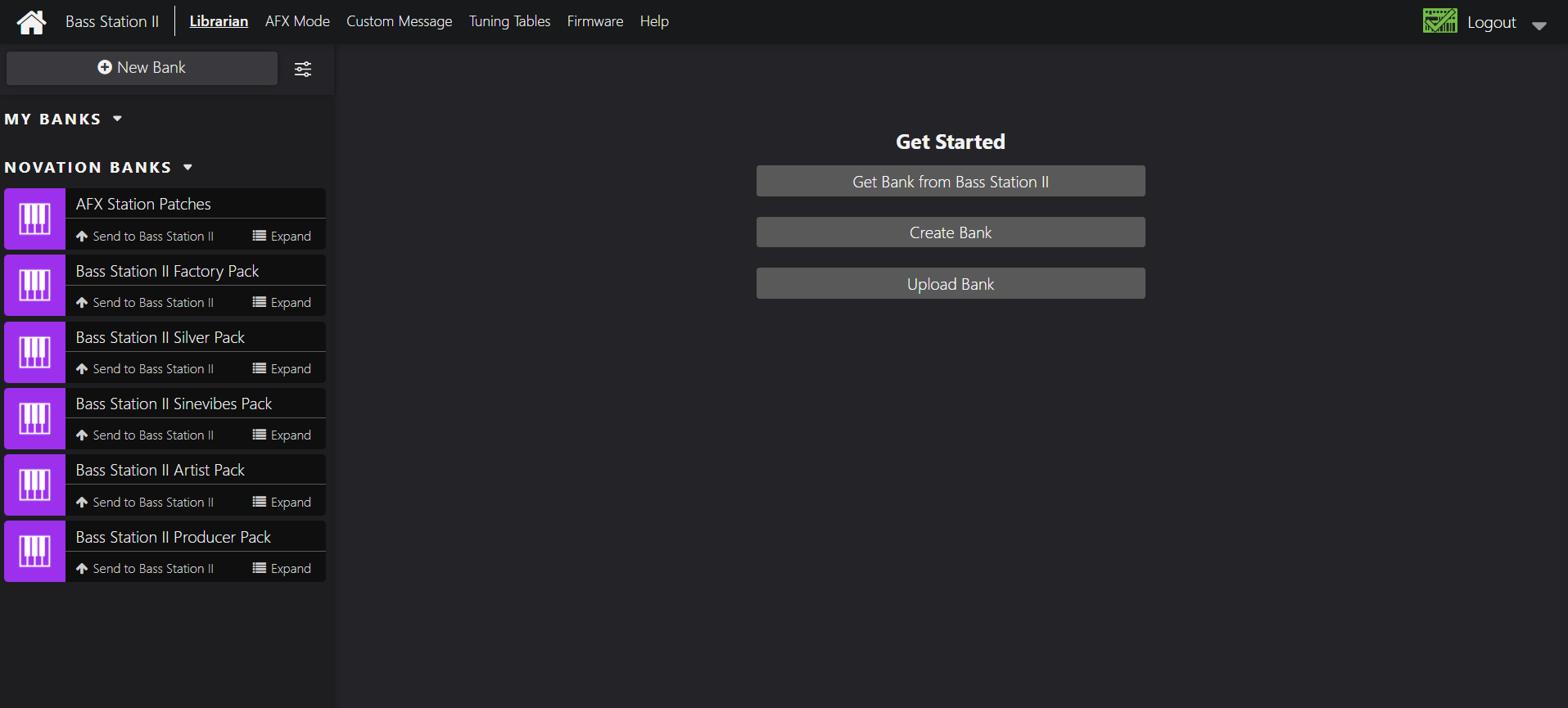 1) Click the Upload Bank button on the right of the page
2) Select the SysEx files from the explorer
3) Click Open to load the files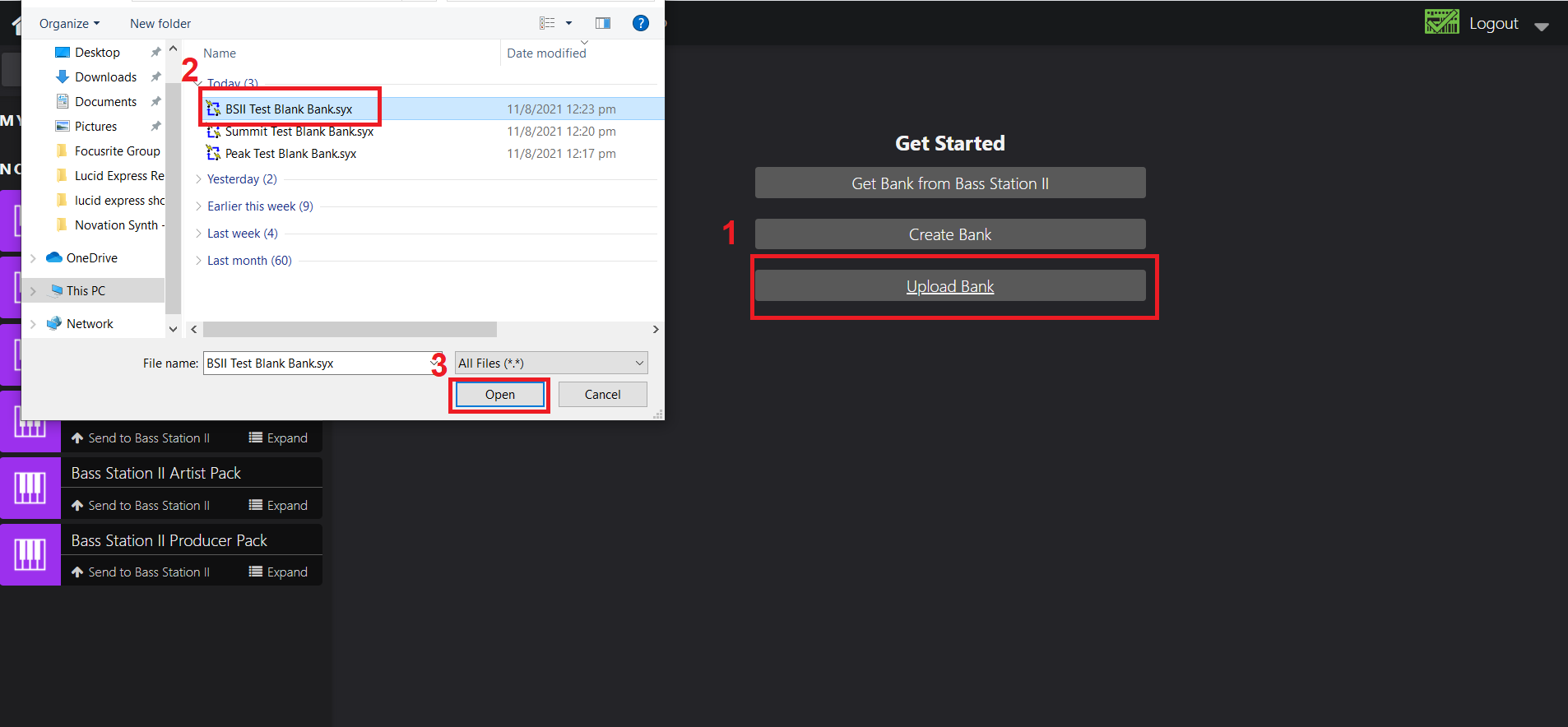 4) Once a patch/bank has been loaded you'll be able to see its details. You can send the patch/bank to the device by clicking Send to Bass Station II on the top-right corner.