When using the SL MKIII's sequencer you may wish to associate a certain patch with the sequencer content in your Session. The best way to do this is to use a Program Change message sent from the Part controlling the respective piece of hardware so that the patch changes on that instrument as soon as the sequence begins.
This is done by including a control that sends a Program Change message in the Template: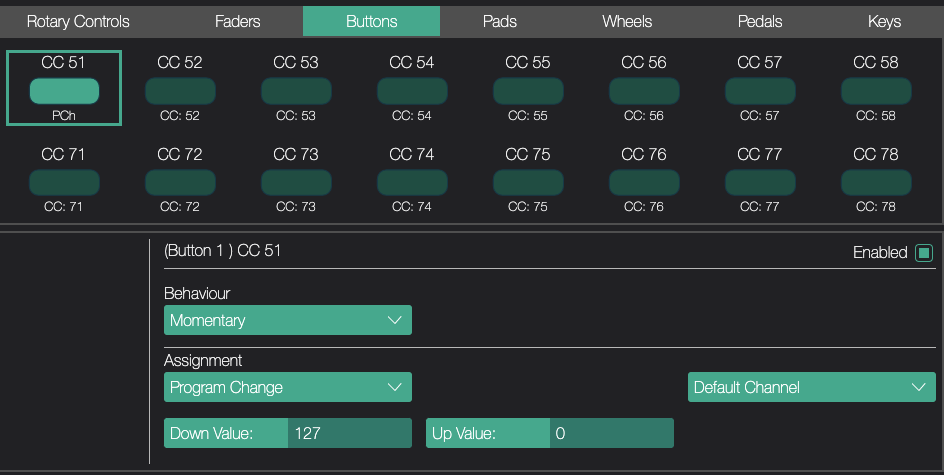 This control can then be automated to send the Program Change value desired. To do this first press the control so that it is one value away from the desired value. For example, if you want patch 24 to be selected at the start of a performance, set the control to 23.
Next, without the sequencer playing press the Record button. Control movement will now be recorded. Then press and hold the first step in your Pattern while pressing the control assigned to Program Change.
In our example, this captures the movement of the control sending Program Change with a value of 24, which would be sent when the sequencer starts - causing the associated instrument to change to patch 24.
This technique allows you to tie together the Session content on the SL MKIII with the devices controlled in a performance without the need to manually change to the desired sound each time the Session changes.