Applies to: Launchkey Mini/25/37/49/61 Mk3 
When you connect your Launchkey Mk3 to an iPad with a lightning port, you may see the following message on your screen: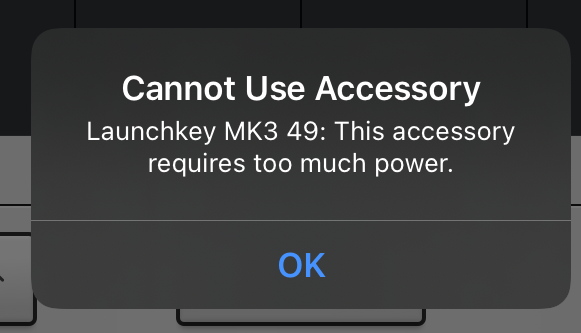 This is due to lightning ports not being able to supply enough power to the Launchkey Mk3 range. To successfully use your Launchkey Mk3 with your iPad, you will need to integrate a Powered USB Hub into your connection. The connection should look something like this:
Launchkey Mk3 > Powered USB Hub > Apple USB to Lightning adapter > iPad
If you are still seeing this message when using a powered USB hub, then please try using a different USB cable or lightning adapter.