Applies to:  Launchpad X
Note Mode Settings
Note Mode settings will allow you to:
Switch between Chromatic Mode and Scale Mode,
Change the currently selected scale and root note,
Alter Note Mode's layout with overlap controls, and
Change Note Mode's MIDI channel.
To enter Note Mode Settings press and hold Note, which will pulse green while in the menu.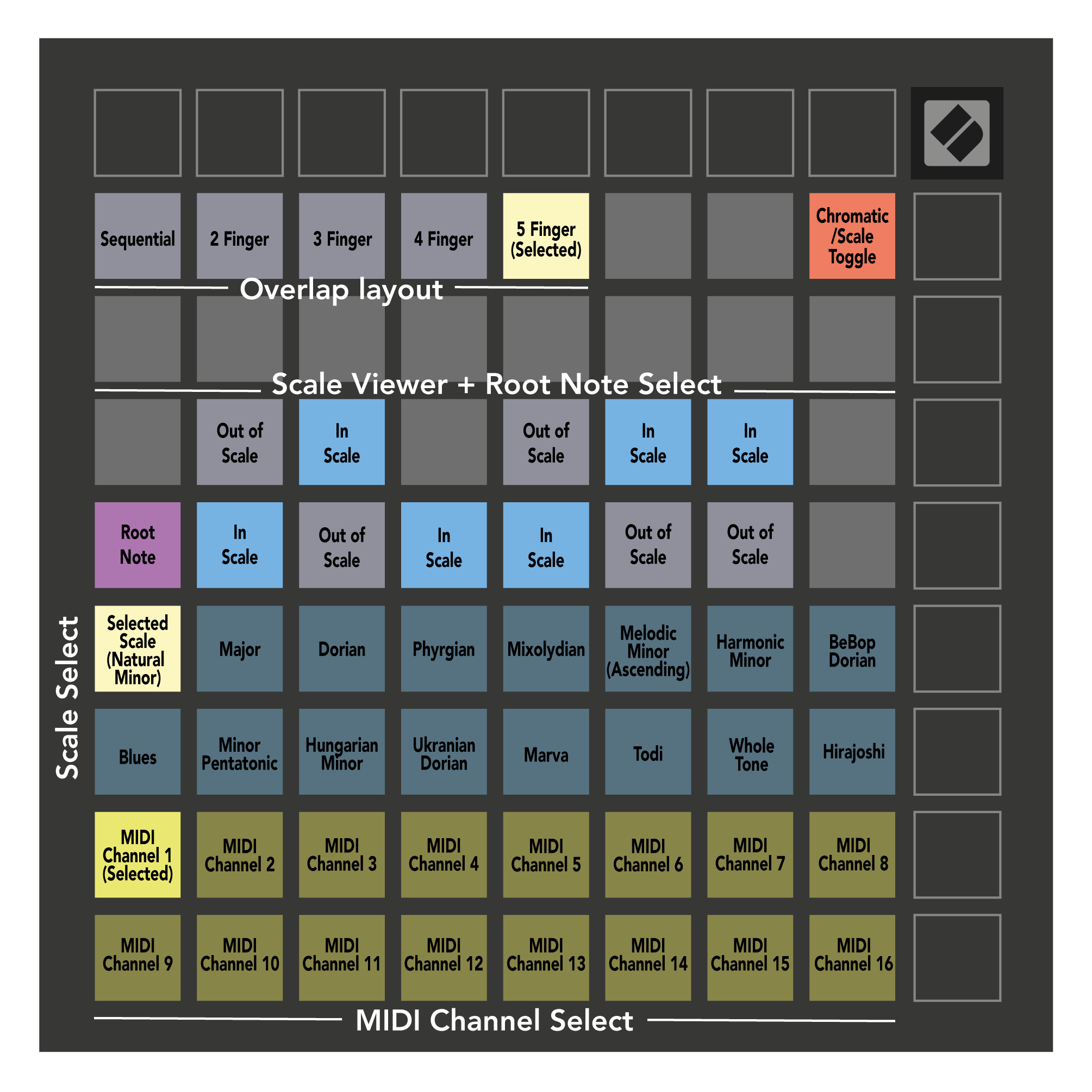 Chromatic/Scale toggle
Press this pad to switch between Chromatic Mode (lit dim red) and Scale Mode (lit bright green).
Overlap layout
The Overlap allows you to alter the layout of both Chromatic Mode and Scale Mode. See the following section for a detailed explanation.
Scale Viewer and Root Note
Scale Viewer and Root Note Select show which notes are in the currently selected scale on a piano keyboard layout.
Blue pads show notes in the scale.

The purple pad indicates the root.

The dimly lit white pads show notes outside of the scale.

Press a pad in the Scale Viewer to change the root note of the scale.
Scale Select
Scale Select lets you choose from 16 different scales. Press a pad to select a scale. The scale you select lights bright white, and unselected scales light dim blue. Refer to this article for Launchpad X's available scales.
MIDI Channel Select
The MIDI channel that Note Mode transmits on may be selected between 1 and 16. This is useful when you want to send notes to a specific track when you have multiple tracks record armed.