Applies to:
Launchkey MK3
Launchkey Mini MK3
If you're looking for a dedicated controller for FL Studio, we'd recommend you take a look at our FLkey range of MIDI keyboards.
Requires FL Studio 20.9.2 or above. If using an earlier version of FL Studio, see this article instead.
With the latest version of FL Studio, there is new built-in integration with the Launchkey MK3 range.
This new integration lets Launchkey MK3 users trigger notes from the drum pads and control the mixer volume, mixer pan and transport in FL Studio.
Holding shift allows you to select the pad labelled "Volume" and "Pan" to control the mixer from the potentiometers.  On the Launchkey 49 and above you can have a mixer Volume control for the faders and pan on the potentiometers.  Pressing the "Track" left and right buttons moves control of the mixer in banks of 8 tracks.
The "Drum" pad mode accessible via 'Shift' allows you to send MIDI notes from the Launchkey pads.  The pads are set up to the same MIDI notes as Bank B on FPC Pads, so you can quickly build a kit here and record a pattern from the Launchkey for example.
Setup:
To set this up go to the MIDI Settings tab and click the "DAW Port" for the input and output of the Launchkey ("MIDIIN2" and "MIDIOUT2" on Windows) and set the Controller Type to "Novation Launchkey MK3".
Note that there are two different scripts for Launchkey Mini MK3 and the larger Launchkey MK3 devices: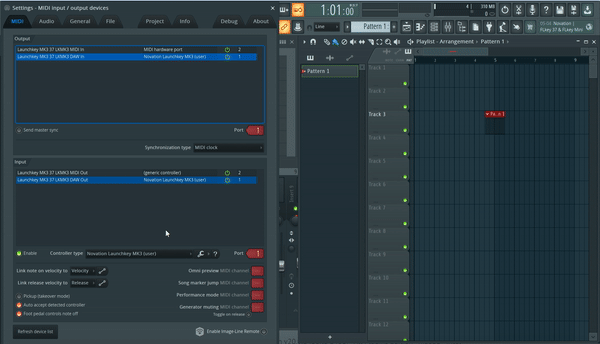 When complete, the settings should look as per the following screenshot: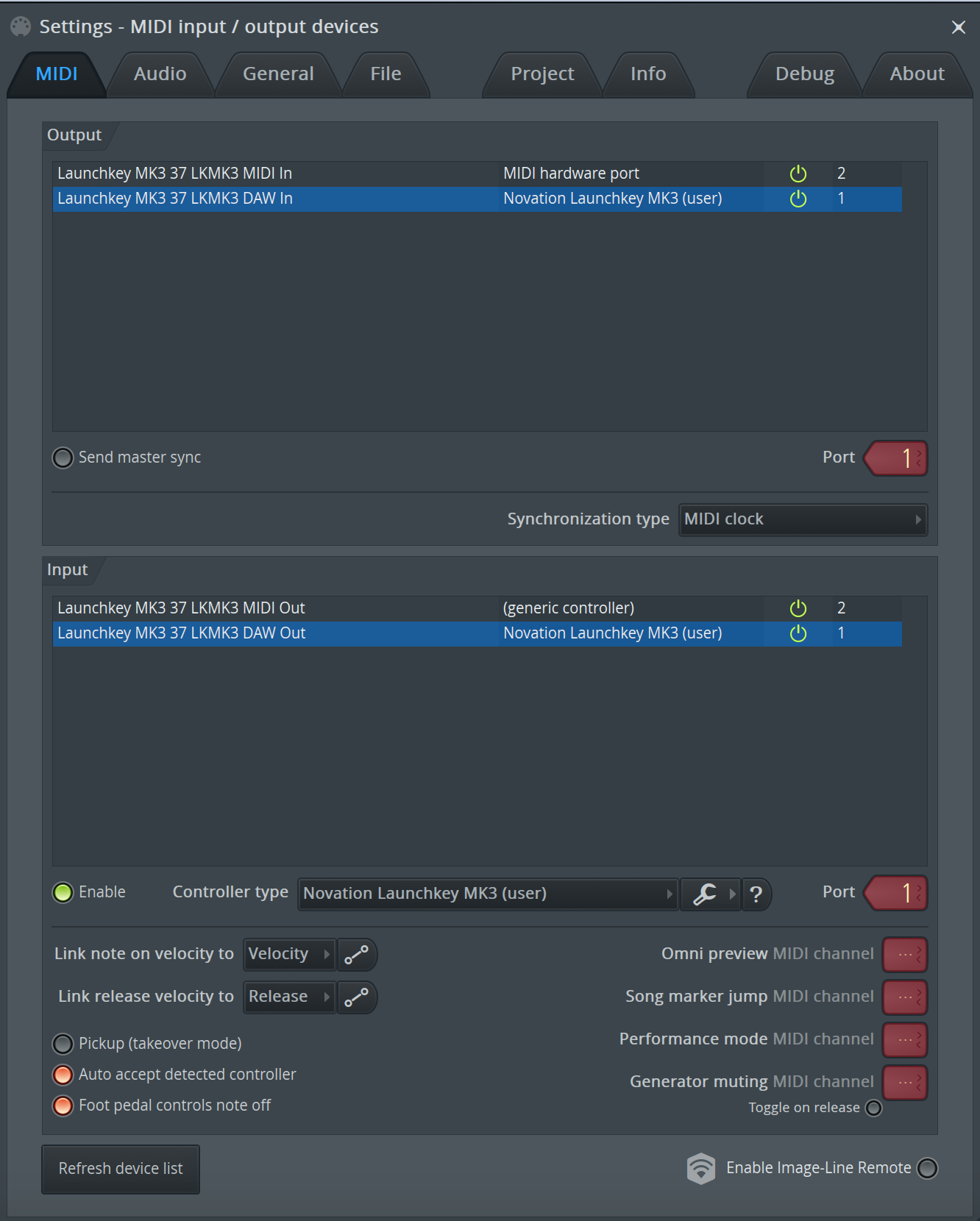 Note: the DAW In and DAW Out ports will show up as "MIDIIN2" and "MIDIOUT2" on Windows