Applies to: Original Launchpad, Launchpad S, Launchpad Mini - does not apply to new MK3 range (Mini Mk3, X, Pro MK3)
Connecting with your computer
The Launchpad does not automatically light up when you first plug it into all computers. It will need to be set up with the Software you intend to use, and in some cases, there will need to be MIDI assignments made to tell it to light up.
If you are concerned your Launchpad is not working the first thing you should do is make sure it is properly connecting to the computer's Device Manager or System Information:
On a Windows computer open: Control Panel > System > Device Manager.
On a Mac computer open: Applications > Utilities > System Information.
In the Device Manager/System Information check that the Launchpad is found under either Sound and Video Game Controllers (Windows) or USB (Mac):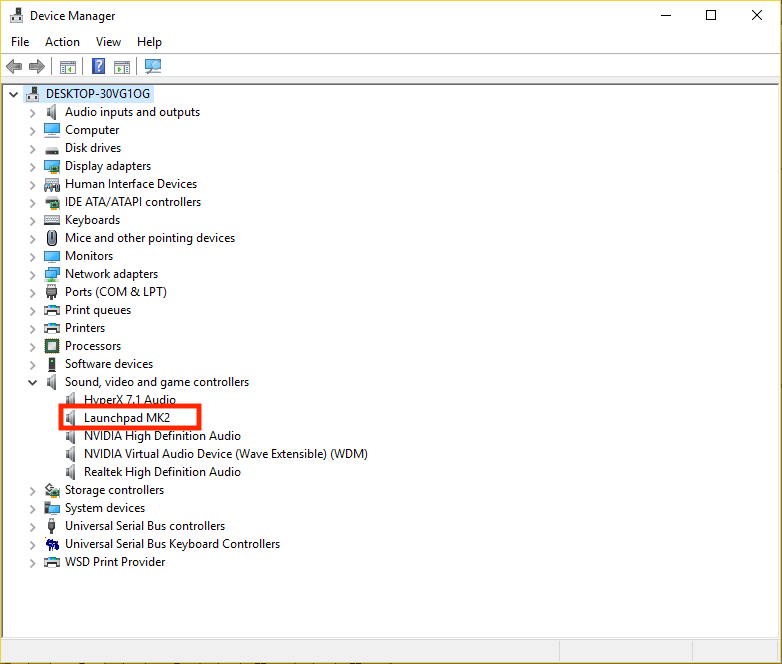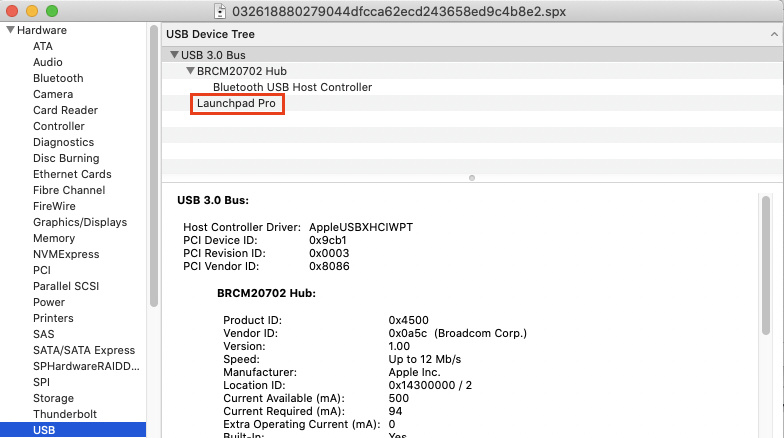 If you cannot find the Launchpad is listed here, showing that it is connected to the computer please try every available USB port and another USB cable to try and get it to appear properly connected, with no Yellow Exclamation Point (Windows).
Note that Window's Device Manager will automatically refresh when a new device is added, whereas Mac System Information will not. On a Mac, you will need to close and reopen the System Information to see if the Launchpad has appeared in the USB Tree.
Software Setup
Once it is properly connected to the computer you can load your software and install the device to that software. You can see guidance on setting this up on this page:
mk2intro.novationmusic.com/learn/launchpad/make-music/index.html#1
For Ableton make sure you are running the latest update, or the Launchpad may not be in the Control Surfaces List in Preferences > MIDI Sync.
Launchpad Mk1 Only: Download and install the Novation USB 1.1 Driver for your Launchpad here. Mac OS users should download this driver.
For additional information on Launchpad and Launchpad please check out the following links: