Applies to Launchkey MK3
Note new advanced integration has been added in FL Studio 20.9.2: Launchkey MK3 FL Studio Integration
You can find a video guide on setting up your Launchkey with FL Studio here, or please follow the steps below.
Open FL Studio and go to Options > MIDI Settings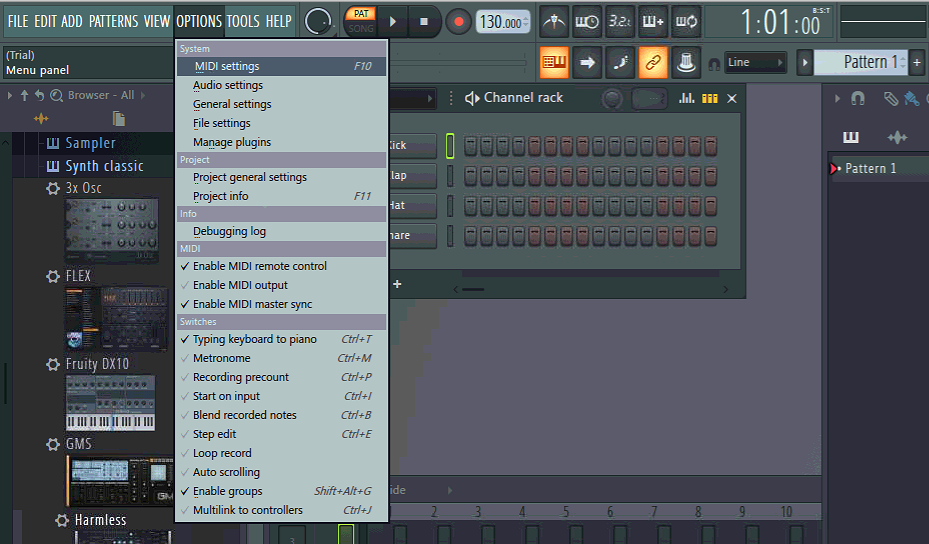 Select the Launchkey's first port as the Input and Output: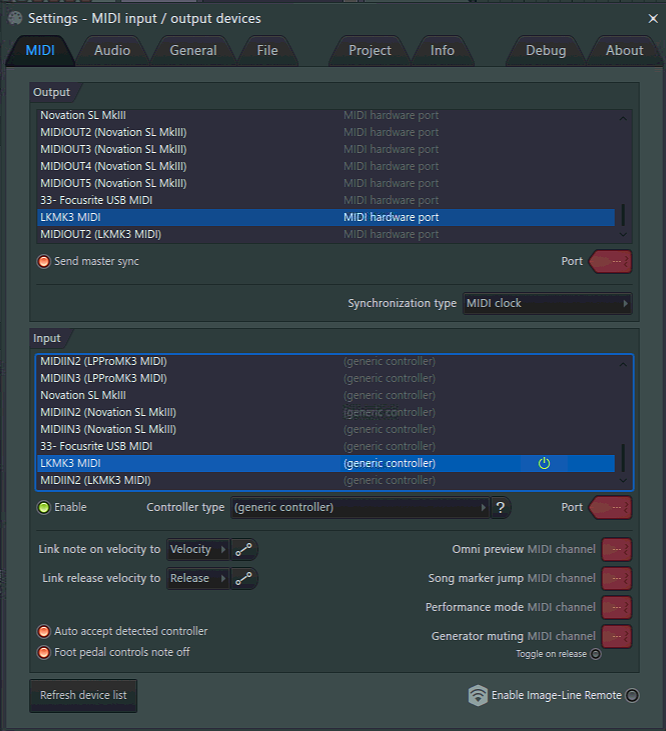 Finally, set "Send Master Sync" to on.
This will mean you can use the keys to play notes, use the Arp, Fixed, Scale + User Chord Modes as well as pads for note messages in Custom and Drum modes. The dials, Faders & Buttons can also be used to send your custom CCs.