Applies to Launchkey MK3 (including Mini) (Cubase 11 or earlier)
Note that this does not apply to Cubase 12. See this article if using Cubase 12 or later instead.
You can find a video guide on setting up your Launchkey with Cubase here, or please follow the steps below:
To set the Launchkey MK3 up in Cubase, connect the Launchkey, open Cubase and go to Studio > Studio Setup > Click the plus in the top left corner and add a Mackie HUI device.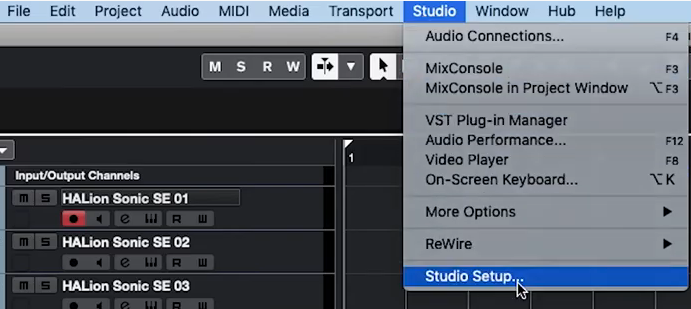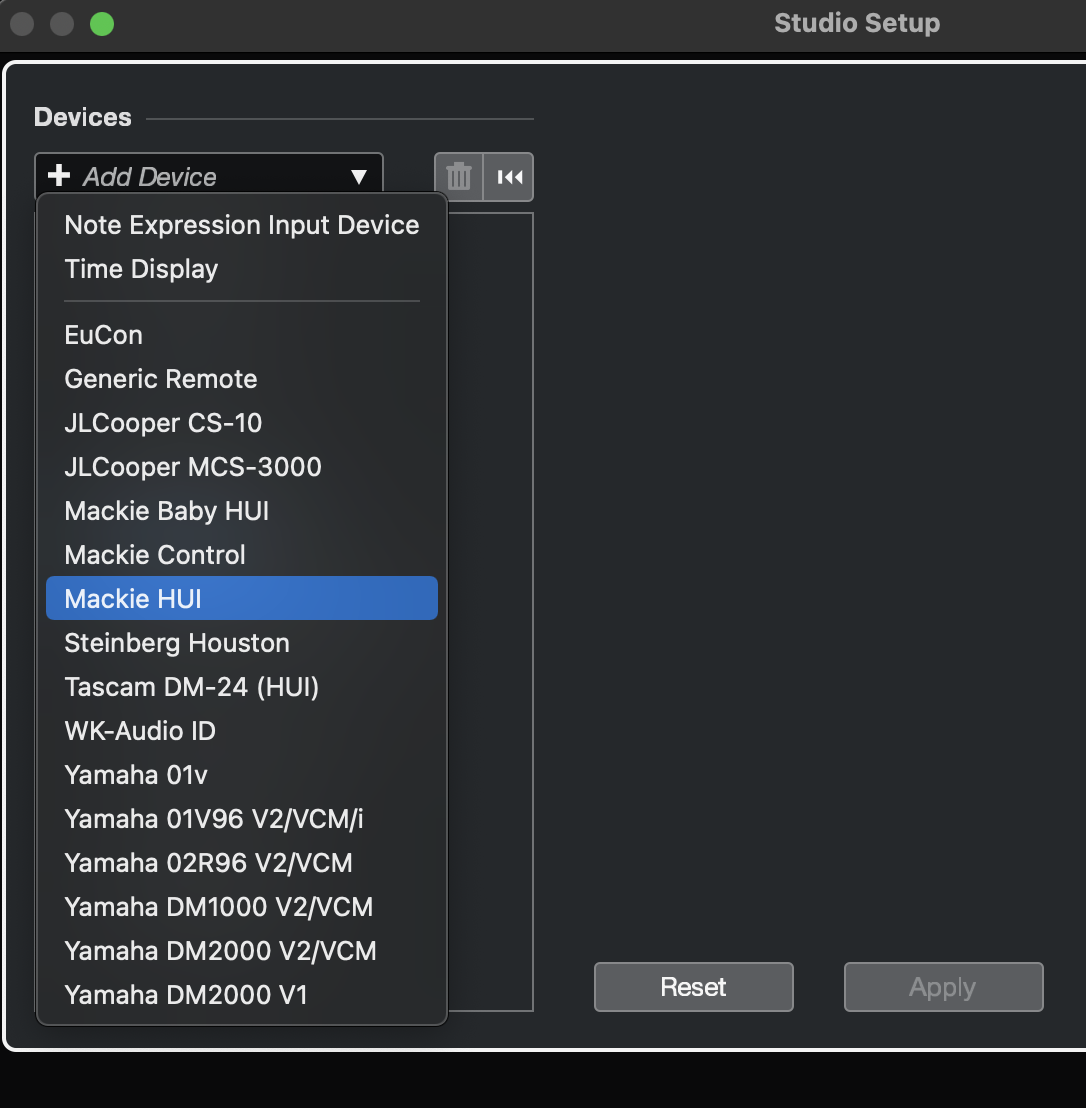 Select the Launchkey MK3's second set of ports for the Mackie HUI input and output. Note that on a Mac system the second set of ports is listed as "DAW In/DAW Out". When used with a Windows computer, the second set of ports will be listed as "MIDI In2/MIDI Out2".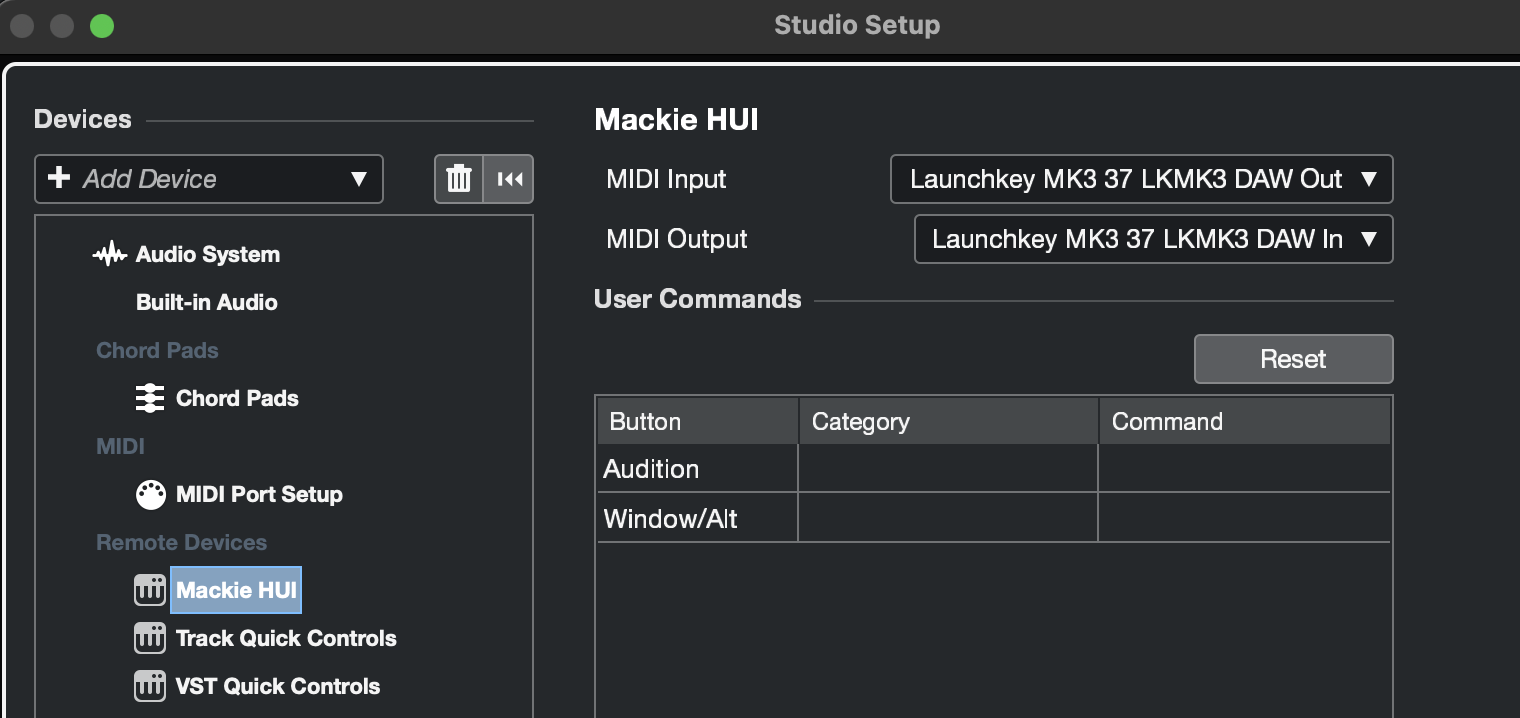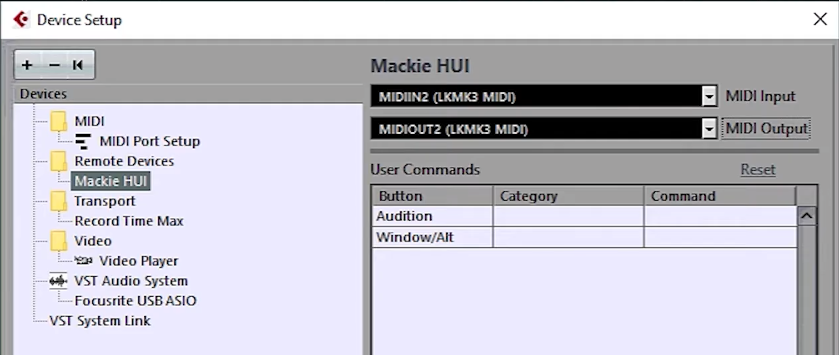 Next, match the MIDI port setup shown below. "In All MIDI" is being unchecked for the MIDI input option receiving from the second "DAW" port.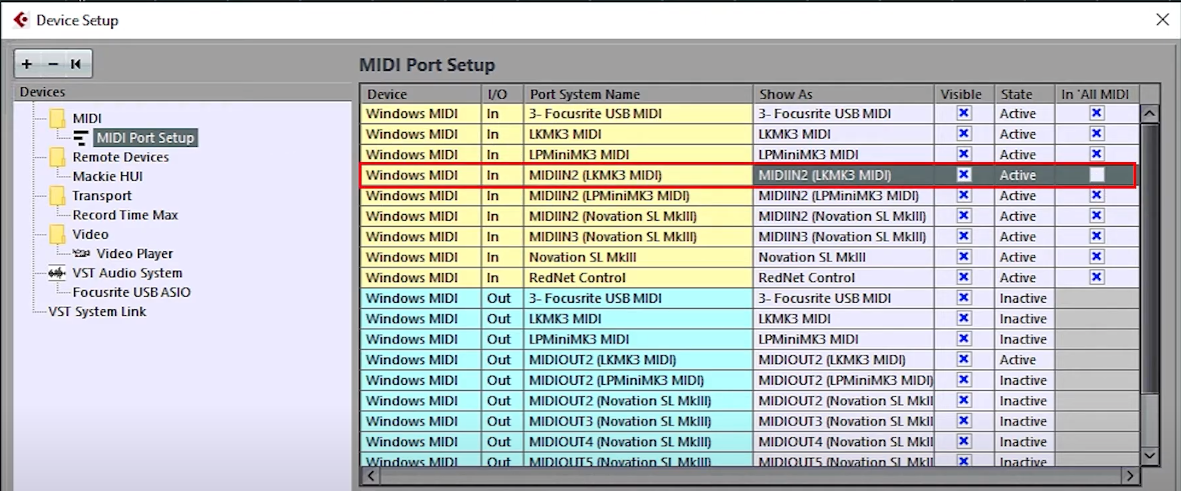 The Launchkey Mk3 is now configured for use with Cubase. When adding a software instrument to the Cubase session to play from the Launchkey Mk3, the MIDI input selection may default to "All MIDI Inputs". This will allow immediate playing of the instrument track but, if needing to only select the Launchkey Mk3, check that the MIDI input for the software instrument track is set to the first MIDI output port for the hardware (Mac: MIDI Out, Windows: MIDI Out1). The second port relating to DAW should not be selected for the instrument track input.