Applies to Launchpad Mini MK3, Launchpad X and Launchpad Pro MK3
Using the attached MIDI rack and Custom Mode, it's possible to play Scales that aren't available from the hardware's own Scale selection.
Download the attached files to begin. Then, open Components with your Launchpad connected and select your Launchpad: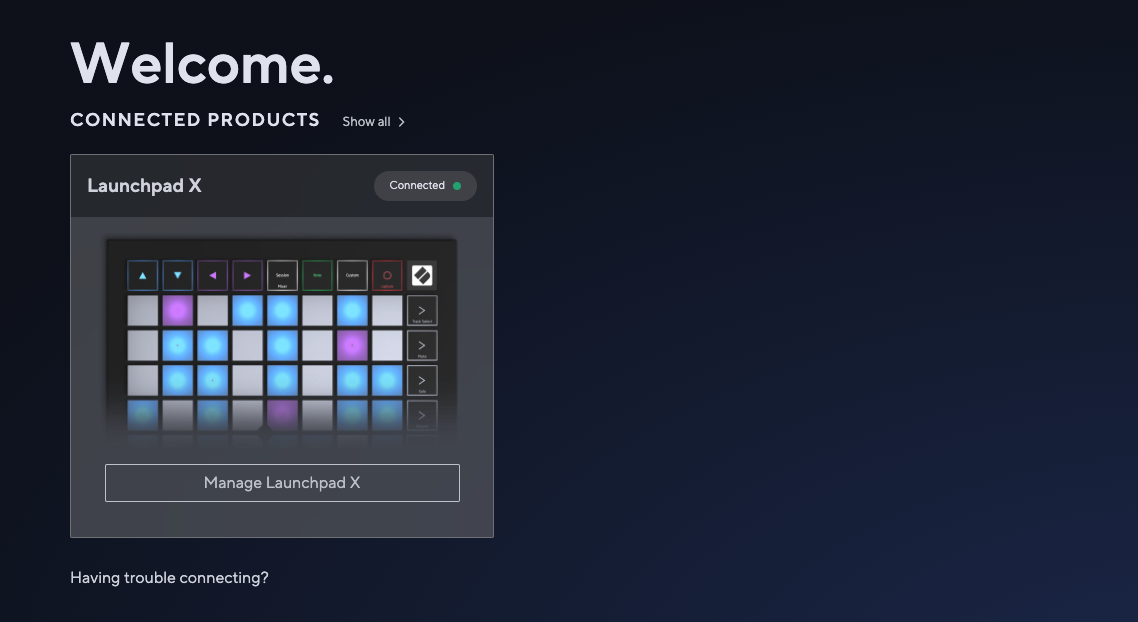 Then select "Upload Custom Mode" and upload the attached "Transposer Custom Mode" file: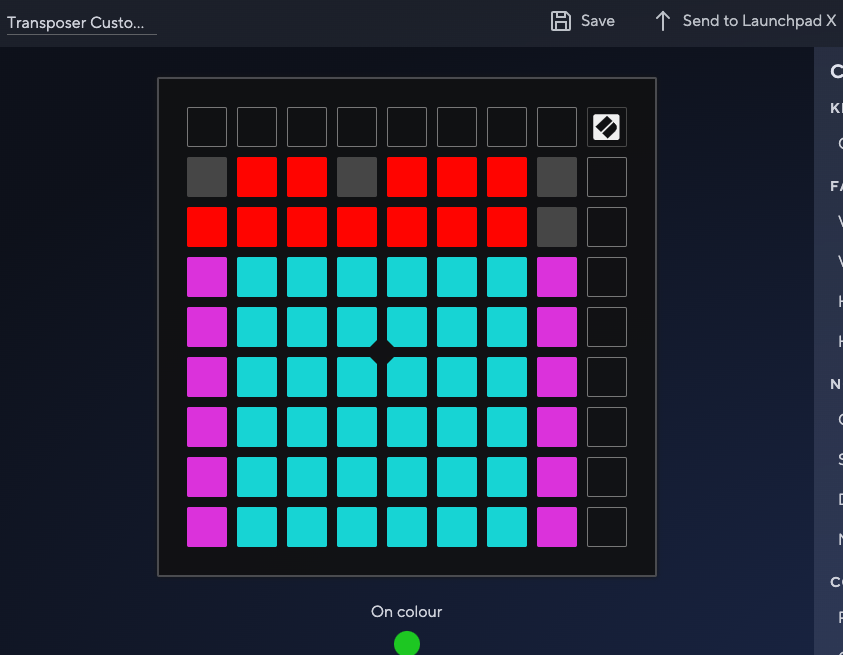 Then send it to the Launchpad to a desired slot.
Next, unzip the "Transposer Project.zip" and open the Project with Ableton Live 11: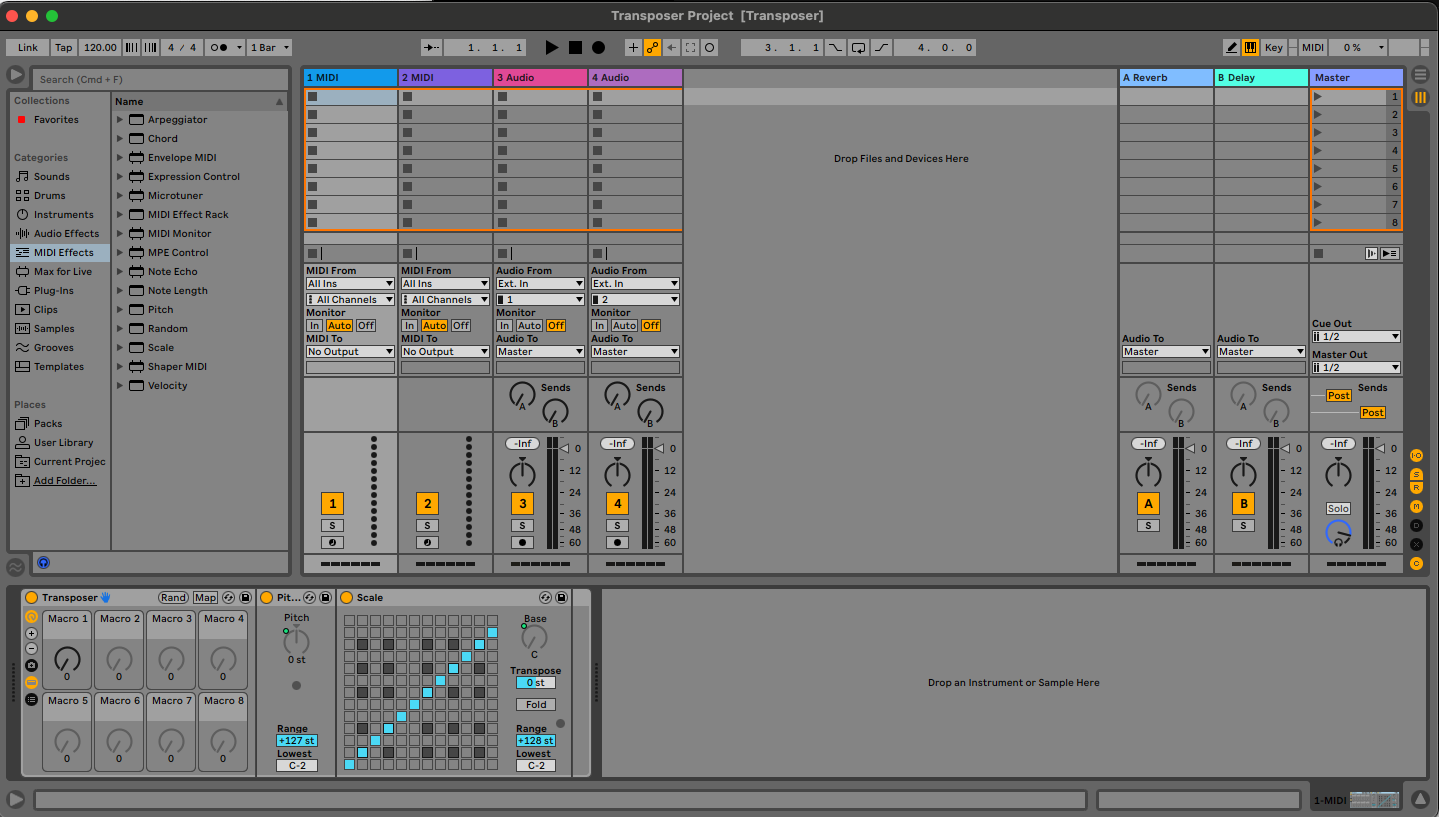 You'll need to ensure Remote is enabled for the Launchpad in Ableton's Link MIDI preferences:

With this mode setup you can choose a mode of Scale for Ableton's Scaler that might not be included in the Launchpad's hardware, such as the Lydian mode: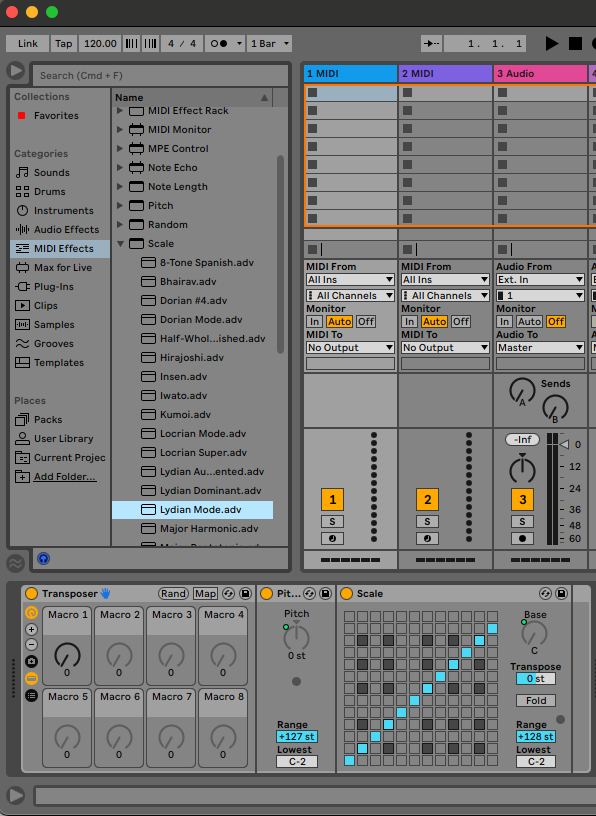 You can drag the presets from the browser onto the scale tool to change the mode. Notes played through this track will now be transposed by the Scale MIDI effect.
If you'd like to change the root note of the Scale, you can use the Red pads in the Custom Mode to select - starting at C on the left and moving up to B on the right with sharps in the top row. You can play either the notes in the Custom Mode or a scale in the standalone Note mode (Launchpad X and Launchpad Pro MK3).