The installer for the standalone version of Components is found in your Novation account once you have successfully registered your Novation products on the Customer Portal:
Log in to your account and go to the 1. My Software page. Then select 2. Utility, locate the Novation Components block and click 3. View details. Scroll down and find the Components standalone software.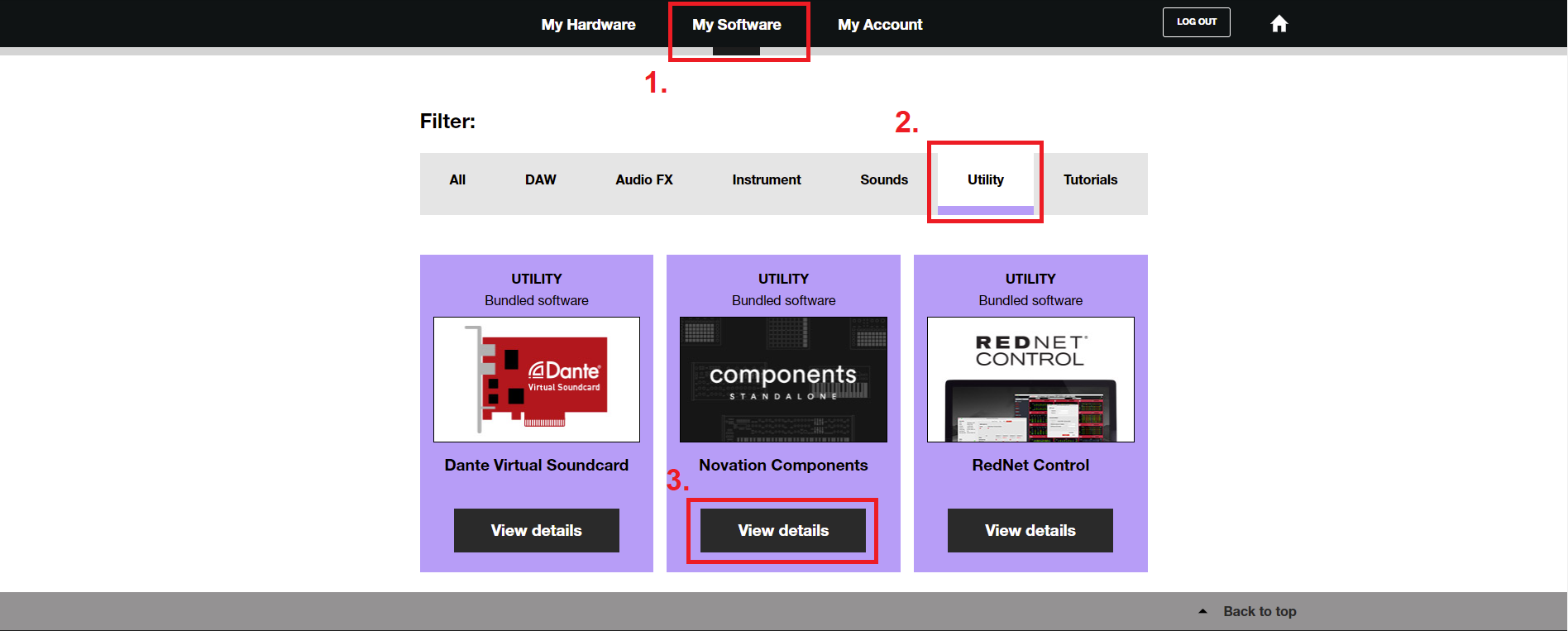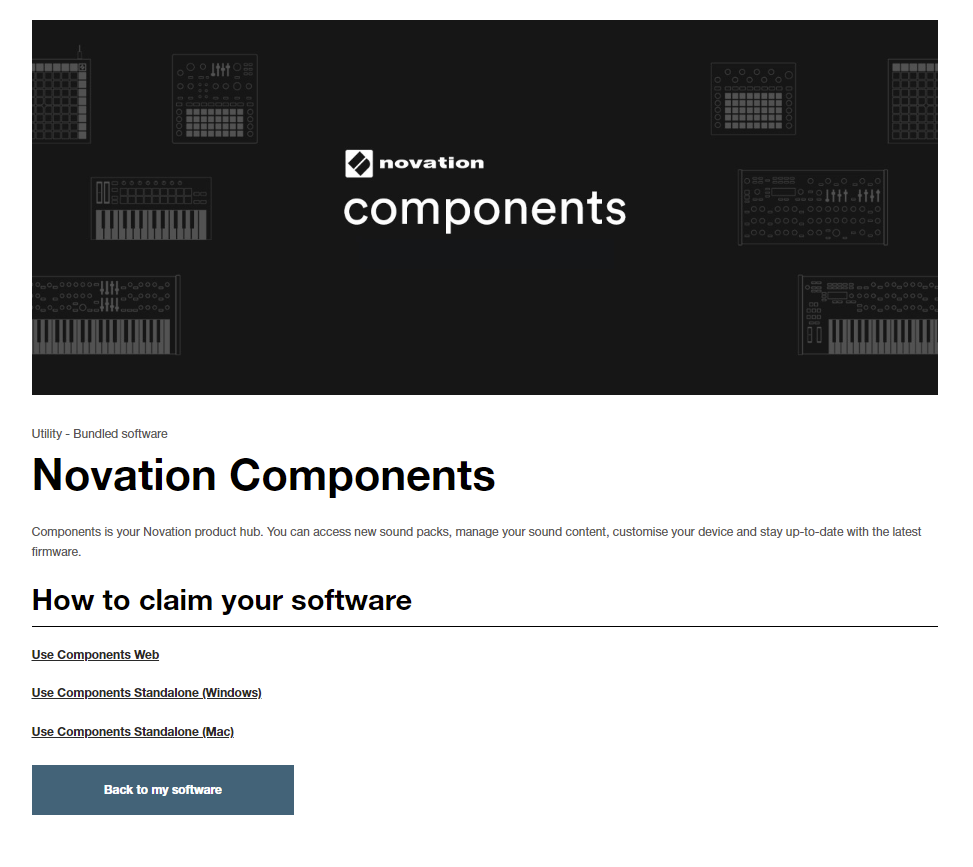 Registration
If you have not yet registered please click the link below and enter your details. The bundle code is entered here too (you will find this on the back of the Getting Started Guide which is included in the box).
novationmusic.com/register/product
If you cannot find your bundle code or would like further assistance please contact Support.
support.novationmusic.com/hc/en-gb/requests/new
Do I have to install Components Standalone?
You don't have to install Components standalone to use the software. Components is also web-based, so it can be accessed from most web browsers (MIDI communication compatible) and you can send content to your Novation product from Google Chrome, Microsoft Edge or Opera.
You can access the web version of Components here: