Applies to: Launchkeys, Launchkey Mini, Launchpads, Launchpad Mini, Launch Control, Launch Control XL, Impulse, SL MKII

Mapping your Launchkey to the virtual parameters in Reason requires a few very simple steps using the REMOTE OVERRIDE EDIT feature. For both Mac & Windows this mode can be accessed through the OPTIONS menu drop-down located on the Reason toolbar: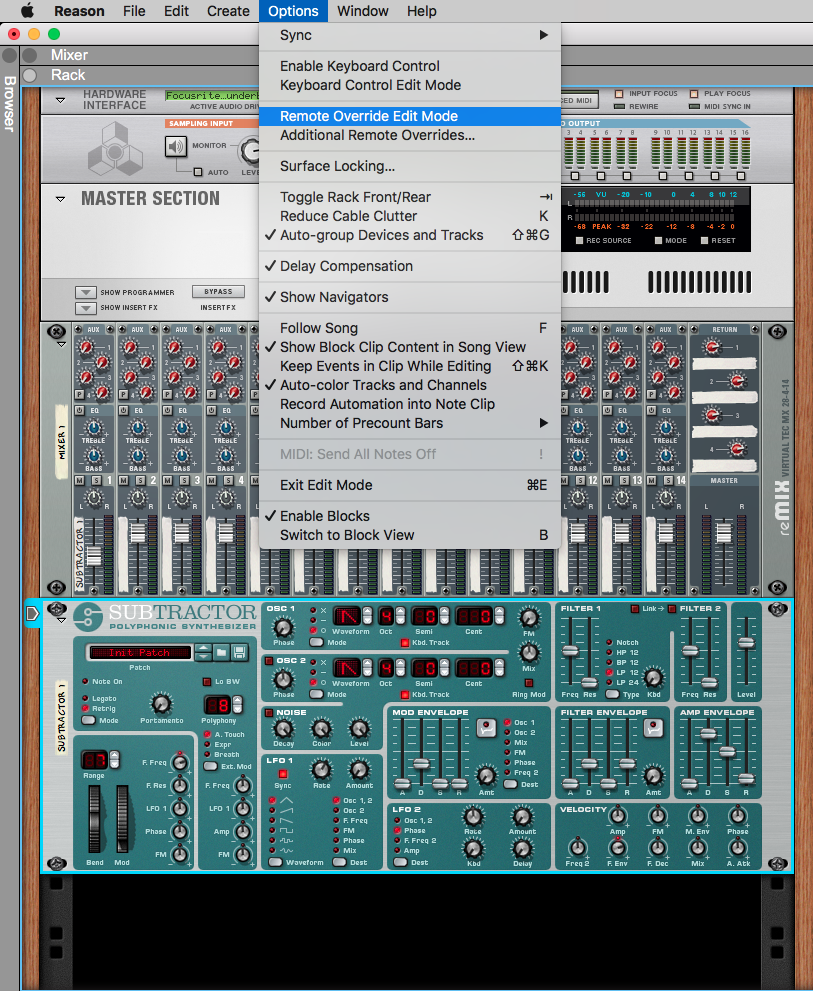 The Remote Override Edit Mode will initially appear blank. When you click inside of the instrument, effect, utility or player you wish to set up custom hardware mappings. When selected, all of the parameters Reason allows for users to automate will have a blue arrow to identify: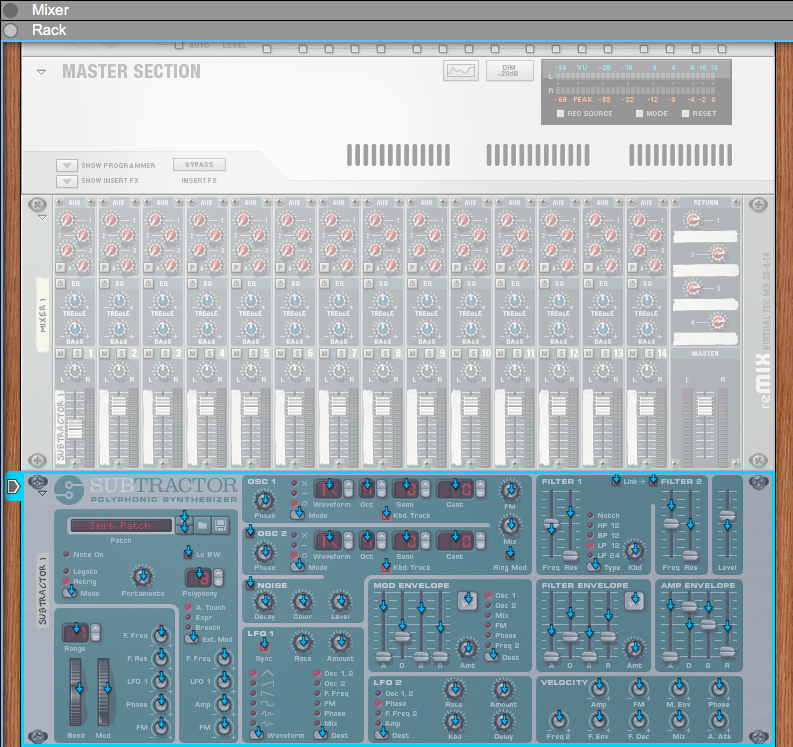 Once you select the parameter you wish to automate you will immediately see a rotating icon above. Its now that you will move the hardware controls to map to selected parameters in Reason:

Once the hardware control locks to the Reason parameter, Reason will let you know will populate a message confirming this: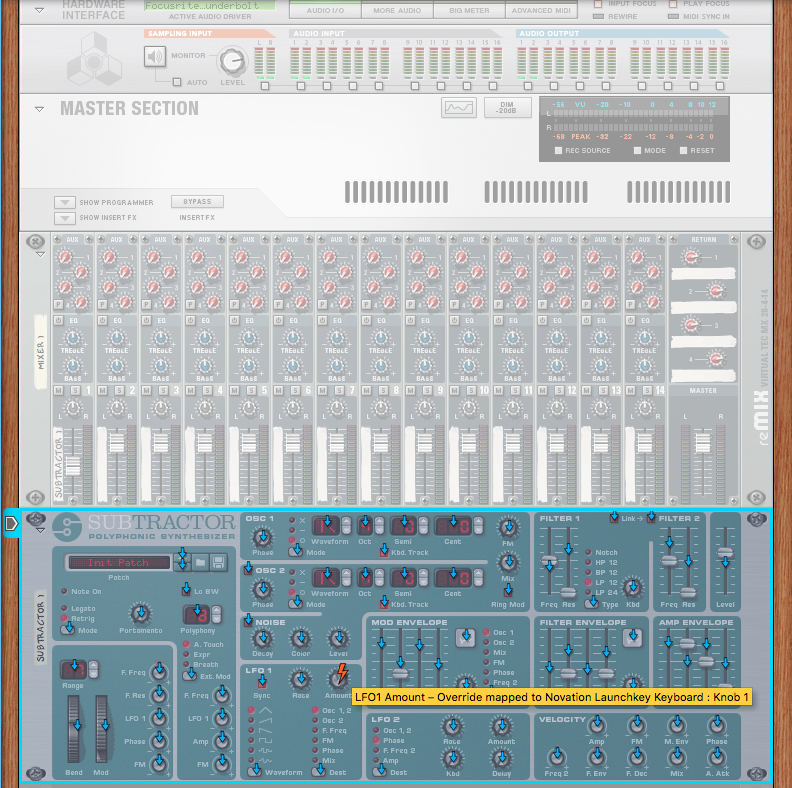 MIDI automation is now performed from the hardware wherever you see an orange icon.
Tutorial Video: