The steps outlined in the article below are the same steps that are covered in the video above.
Let's have a look at what's included in the box with your new Novation SL MKIII.
You get the unit itself, the power supply, the premium braided USB cable, and the getting started guide. You'll find the power supply and the USB cable in the foam casing.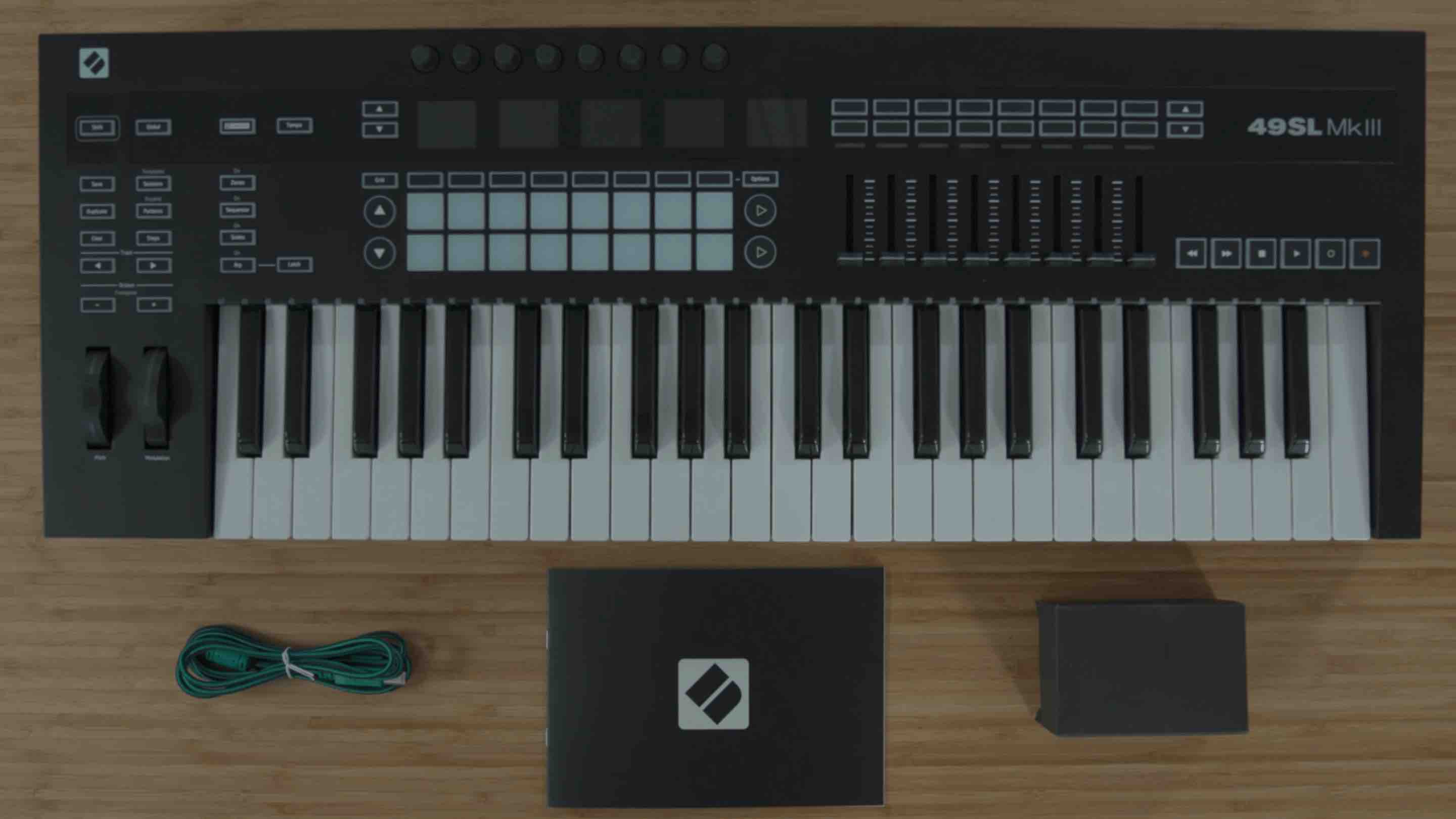 On the back of the getting started guide, you will your units serial number and bundle code. The serial number is unique to your unit, and you can also find it on the underside of the unit. The bundle code is used during registration to unlock your free bundled software. You will need both the serial number and the bundle code to register your unit.
For further information on getting started with the SL Mk III, please see our YouTube playlist here: