This Applies to: Bass Station IIs with the AFX 4.14 Update
The 4.14 update allows you to use overlays to change the patch settings per note. If you have any other questions about this update please see here: https://support.novationmusic.com/hc/en-gb/articles/360004198979 
At launch, the only way to clear overlay banks on the Bass Station 2 in AFX mode is by using the Novation Components Application. There is no way currently to backup overlay banks to Components, we are looking to implement this in a future update.
To do this, connect your Bass Station to your computer/Components via USB.
In Components go to the Menu > AFX Mode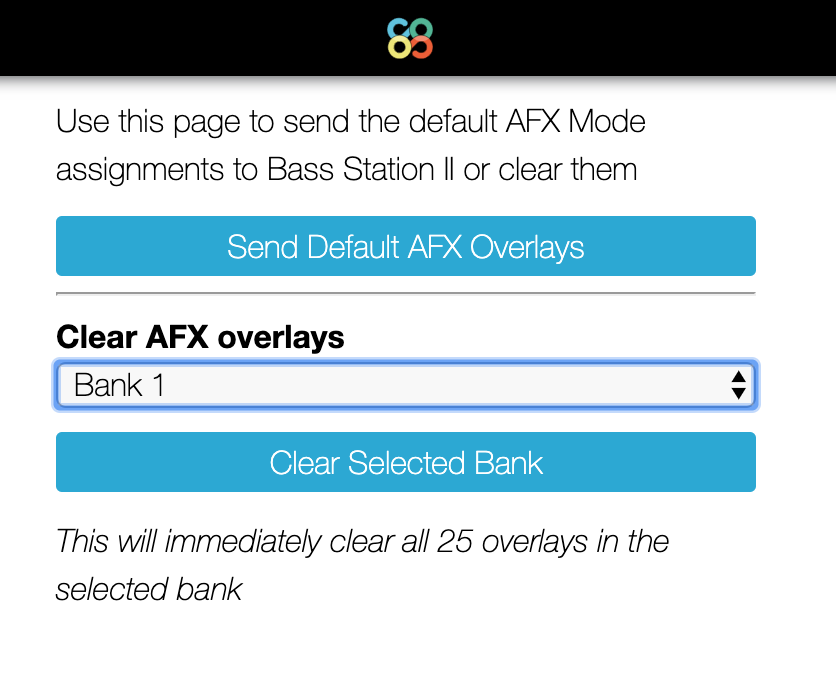 Select the bank you wish to clear (In the default overlays banks 1-4 are filled, banks 5-8 are 'transparent' and you will hear the underlying patch).
Click 'Clear Selected Bank'.
We're looking to implement the ability to clear from the device in future so if you have any ideas on how you would like to see this implemented, please let us know.
If you would like to back up your overlays, this can be done using SysEx messages as detailed in the following article:
https://support.novationmusic.com/hc/en-gb/articles/360004188860