Applies to Summit
This article is about the various functions of Components for Summit and Peak.
Components is a tool for managing firmware and templates on many of our products. A standalone version is able to download when you register your Summit, or access our web-based version in browsers that support WebMIDI such as Chrome, Opera and Microsoft Edge from this link: https://components.novationmusic.com
If using a browser, you may need to allow the page access to your MIDI devices, as prompted when first loading the page:
You do not need to log in to use Components, but doing so allows you to back up all of your data to your account.
You can browse patches and create libraries regardless of Summit being connected. To see if the Summit is connected, check the indicator in the top right which can be one of 3 colours:
Red: this means that the device cannot be detected by Components:

Yellow: this means the device is connected and recognised, but is in the wrong state, in this case, it could mean the Summit/Peak is in Bootloader mode. Restarting will let it start as normal. If not, please try reinstalling the firmware from the Firmware tab.

This is the firmware tab and will prompt you to update as needed or allow you to reinstall the firmware.

Green: The Summit is connected and is ready to use.

This is the main screen of Components. On the left-hand side, you can browse from the factory banks, your won saved banks and the additional banks we've provided from artists. These are packs are for both Peak and Summit: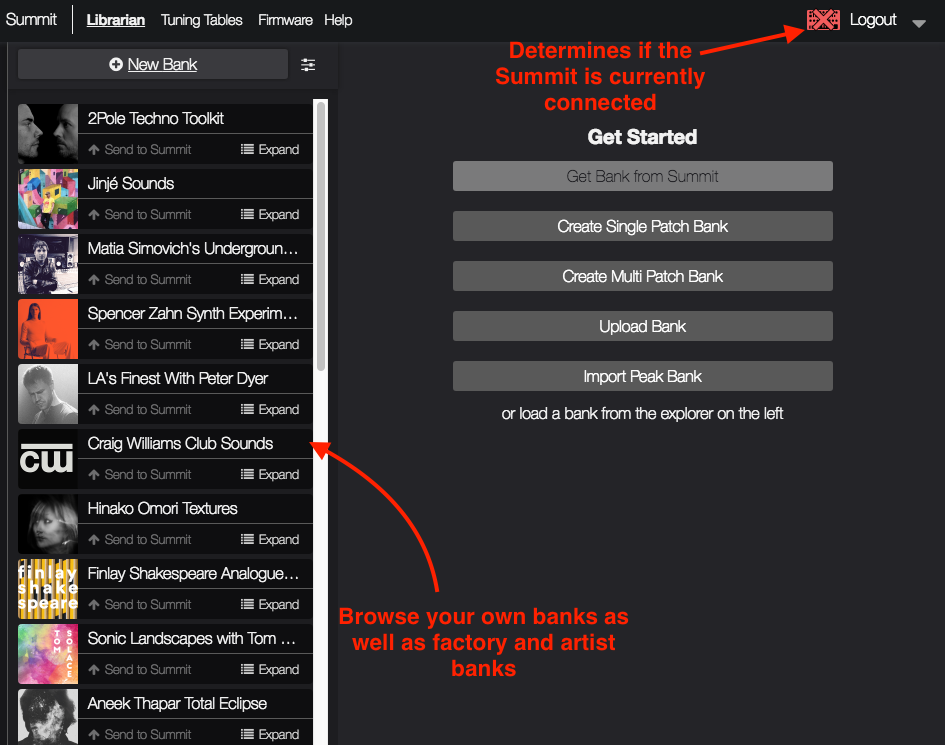 Select a pack to see more information about it as well as a chance to preview the sounds if the Summit/Peak is connected: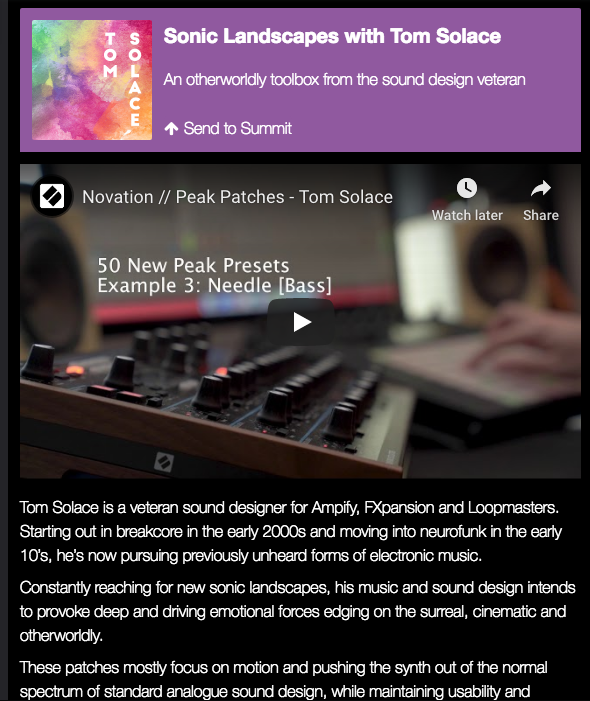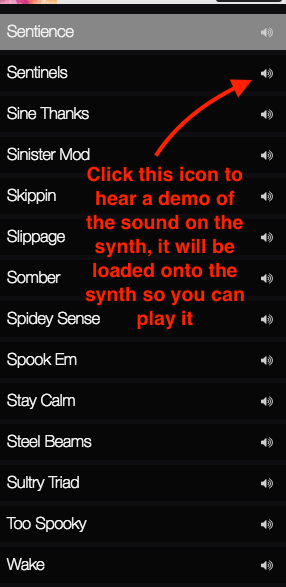 Previewing the patch in this way loads into the RAM, as if it had been loaded from a bank on the unit, so you can use the keys to full demo the patch.
Multibanks can be expanded to view the two single patches that make up the multipatch: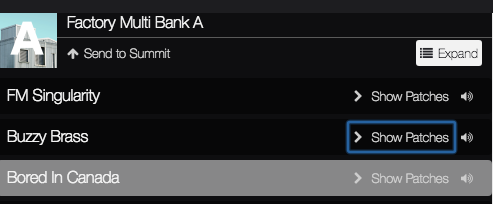 The top of the browser can be expanded to allow you to search and filter patches:

The right-hand side of the screen allows you to retrieve the patches from your Summit, create a Single Patch bank (for Single Mode) and Create a Multi Patch Bank (for Multi Mode). You can also use this screen to upload a patch bank from a SysEx file stored on your computer or import a bank of patches originally created for Peak.
How to import SysEx patches/banks into Components and send them to your Novation devices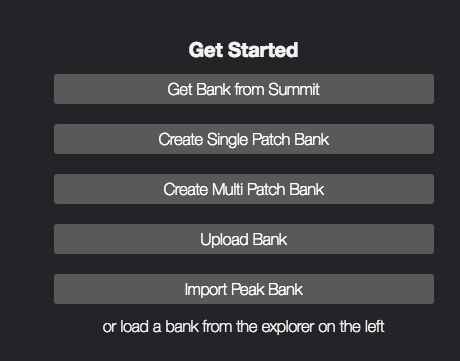 Once a bank has been loaded you be able to see its details. You can preview the patch, see and change its category, replace the patch with another, download it, and clear the patch to replace it with an initial patch.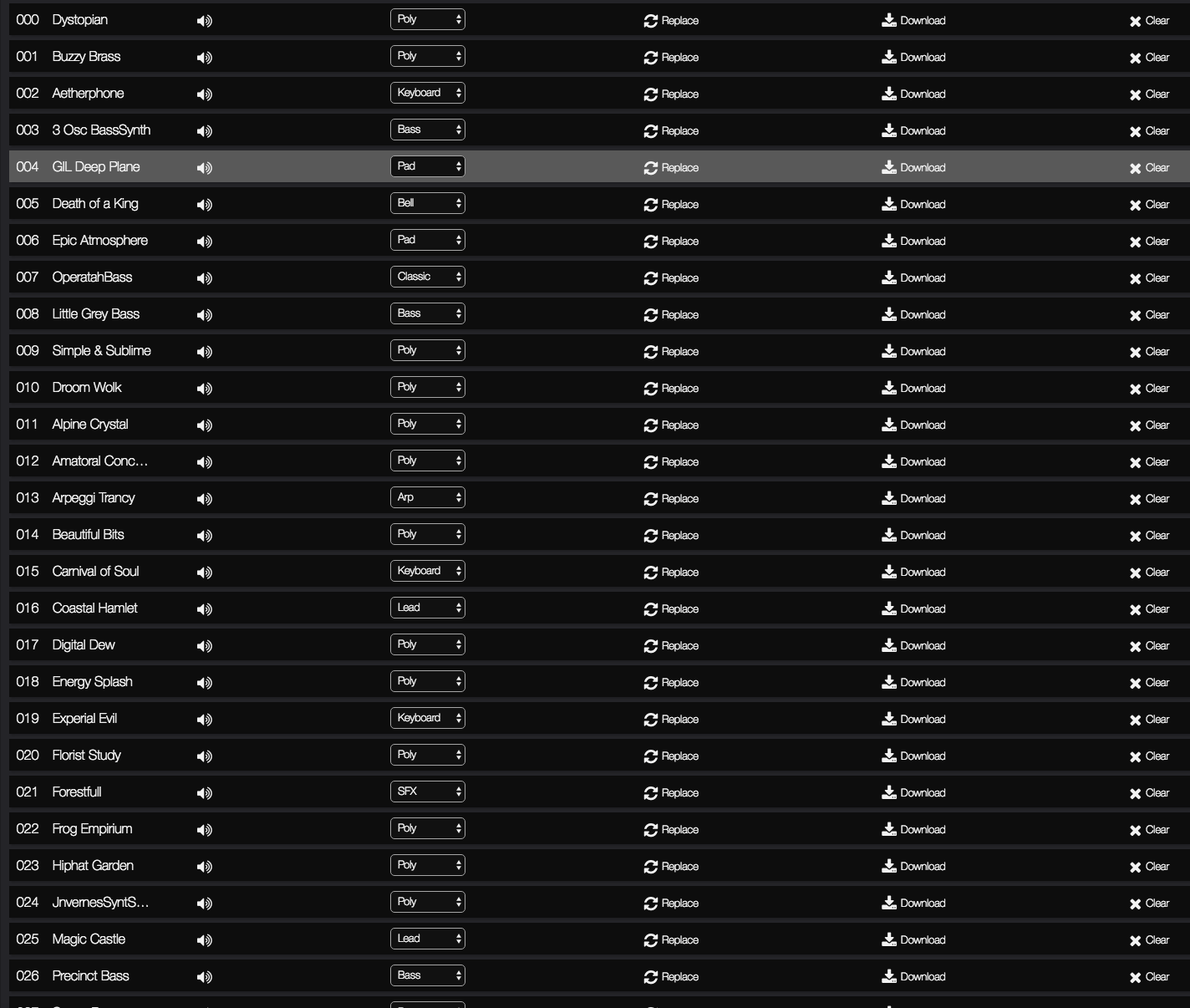 Categories match those seen on the unit: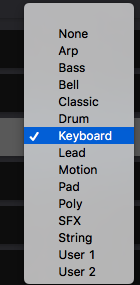 The bar at the top allows you to rename the banks, save the bank (either to Components or as a SysEx file) and edit the bank settings: