Applies to Launchkey Mini MK3
To use the Launchkey with Reason (6 and later) you will need to install the script, available from the downloads page.
With the script installed you should be able to go to Reason's Control Surfaces settings (Reason > Preferences on a Mac, Reason > Edit > Preferences on Windows).
If this is unsuccessful, click Add Manually and then look for Novation in the Manufacturer menu and Launchkey Mini Mk3 in the Model menu. If this does not show, this may suggest that the script installation was not successful.
Then match the settings below:
Mac: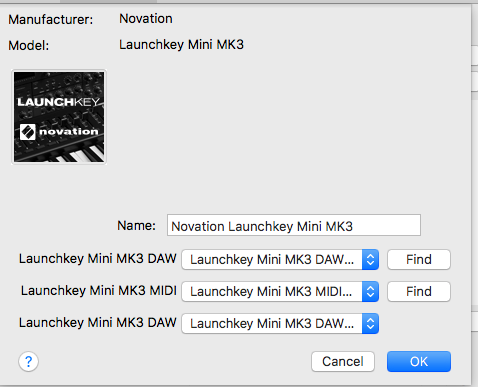 Windows: