Applies to Launchkey MK3
You can find a video guide on setting up your Launchkey with Reason here, or please follow the steps below:
To use the Launchkey MK3 with Reason, you will need to install the Reason script available for Mac here, and for Windows here.
With the script installed please go to Reason's Control Surfaces settings (Reason > Preferences on a Mac, Reason > Edit > Preferences on Windows).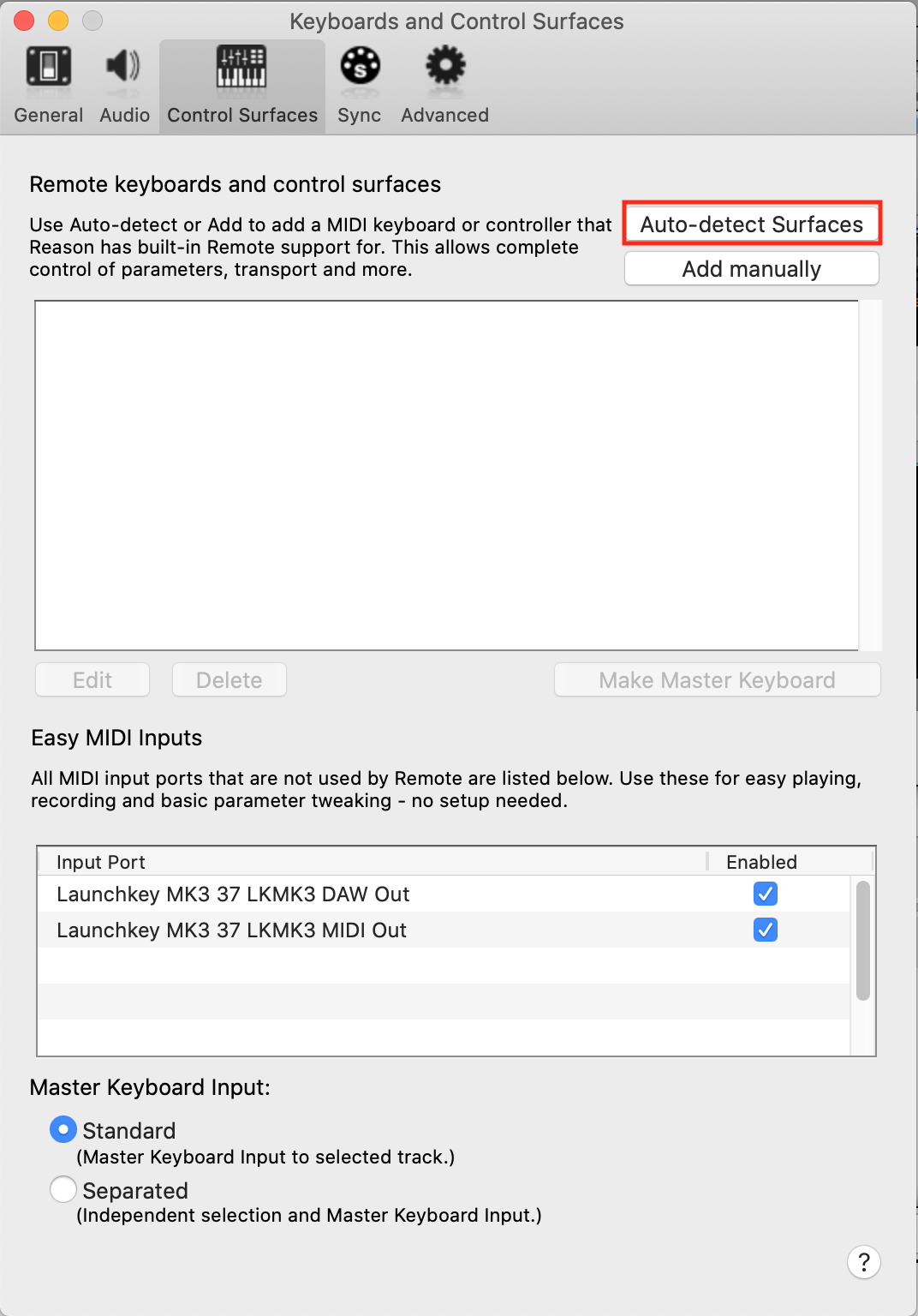 Now select Auto-detect Surfaces and your Launchkey will be configured automatically.