Applies to Launchkey MK3
When you first receive the Launchkey, its best to check it has the latest firmware version.
The latest firmware version is needed to work with DAWs like Ableton Live.
The update is done with Components, the tool used to manage the firmware and templates on many of our products. You can download a standalone version when you register your Launchkey, or access our web-based version in browsers that support WebMIDI such as Chrome, Opera and Microsoft Edge from this link: https://components.novationmusic.com
If using a browser, you may need to allow the page access to your MIDI devices, as prompted when first loading the page: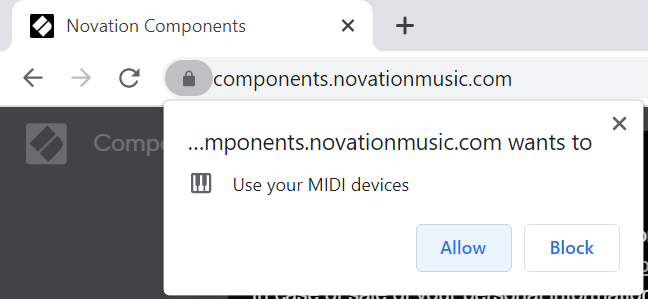 You do not need to log in to use Components, but doing so allows you to back up all of your data to your account.
Note that Windows users will need to close other MIDI software/DAWs to do the update unless the driver is installed.
When the Launchkey is detected by Components, you will see the following prompt to Update firmware: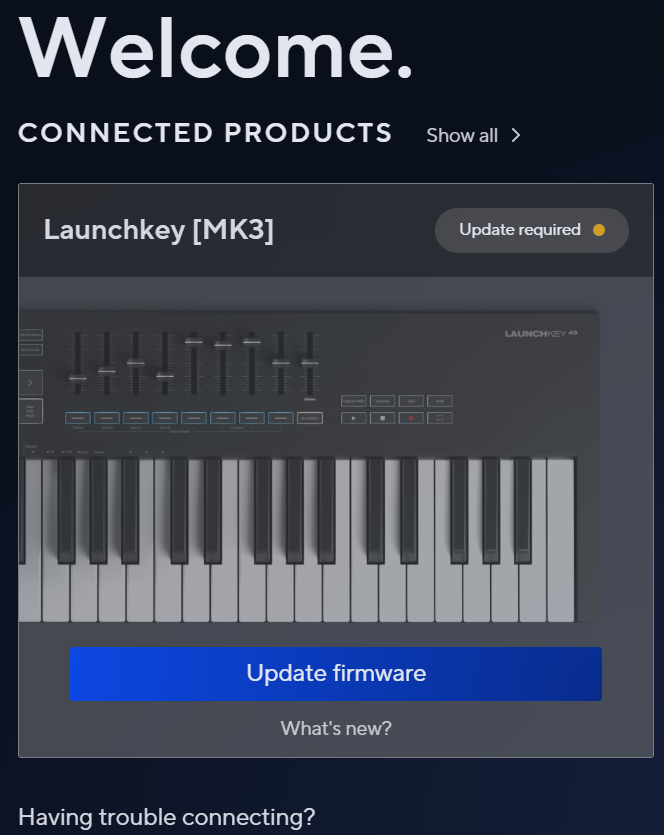 When prompted, press the Scene Launch button as outlined below to proceed with the update.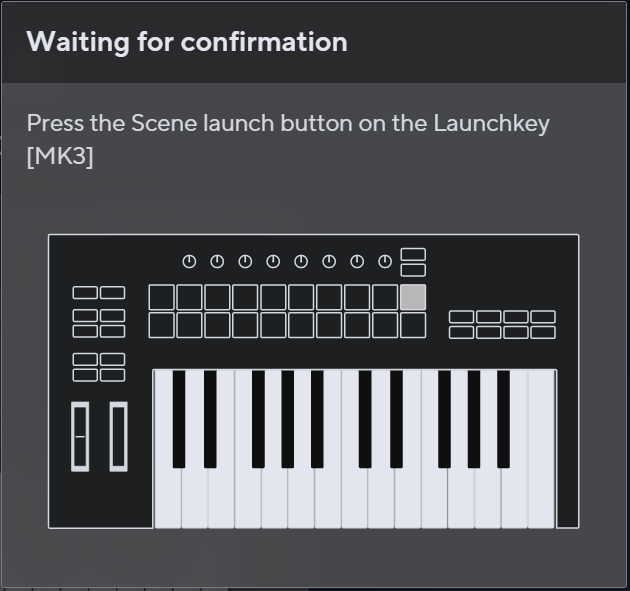 Once pressed, you should see a progress bar that shows the status of the firmware update:

The Launchkey will then restart itself, if not just reconnect it and check the firmware menu in Components to see your firmware version. The current version for the Launchkey MK3 is V1.1.2, build 217.
If you require further assistance with updating the firmware of your Launchkey, please contact support.