Applies to: Circuit Mono Station
Components can manage the content stored on Circuit Mono Station; the Patches and Sessions.
It can also be used to create your own synth patches and MIDI templates for the MIDI tracks.
While it is possible to use Components without Circuit Mono Station connected, this guide will assume there is one connected.
If using a browser, you may need to allow the page access to your MIDI devices, as prompted when first loading the page:
When you first open Components and select Circuit Mono Station you'll be greeted with the Librarian screen.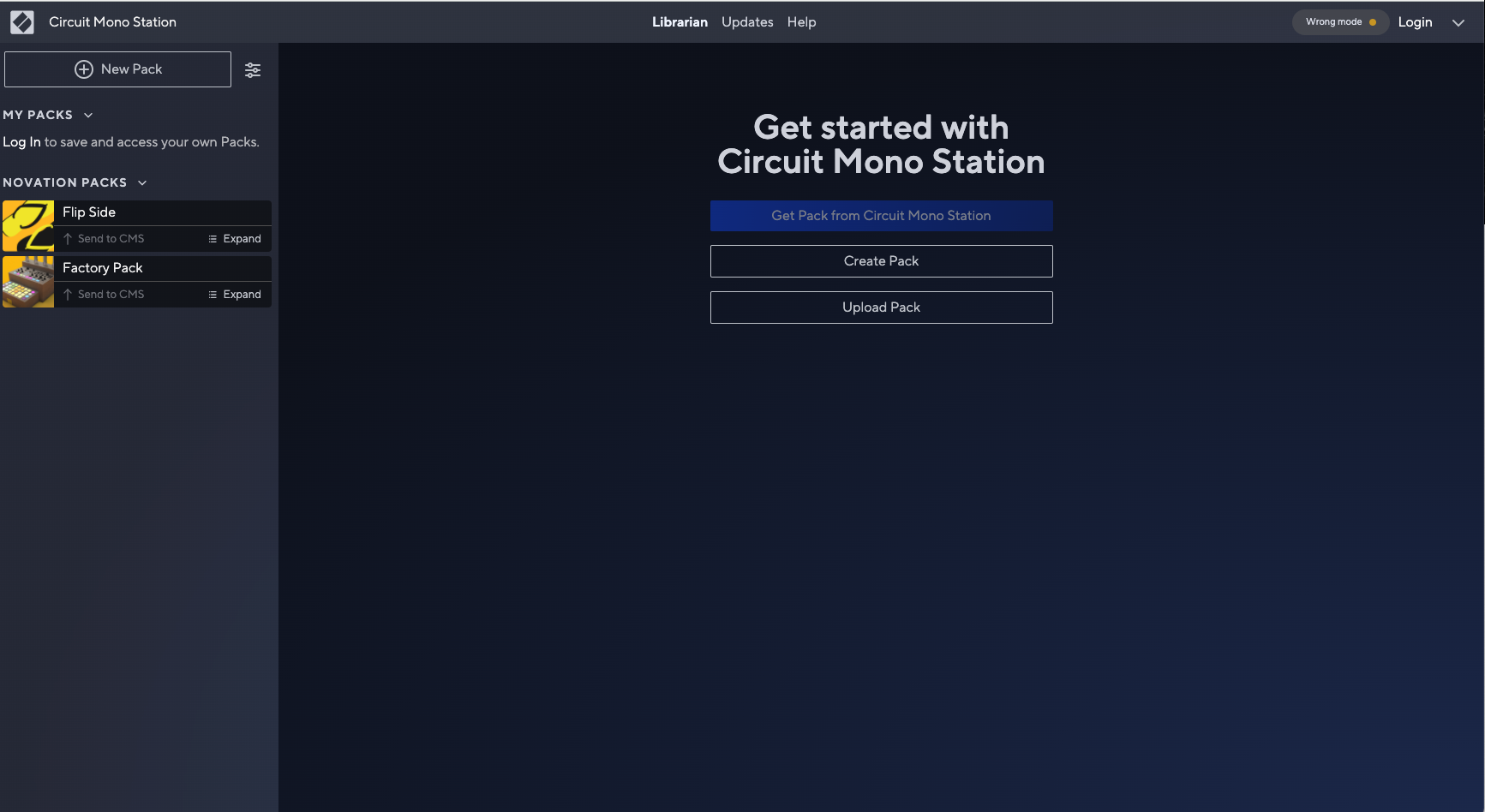 The yellow indicator in the top right corner shows that a unit is connected, but is in the wrong mode. Clicking this indicator will allow you to send a message to Circuit Mono Station so that it can enter the mode used for content transfer.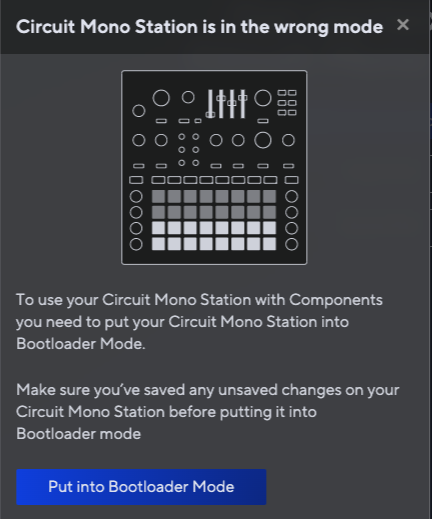 A red indicator means that the unit is not recognised by Components. This may be because the unit is not connected, powered or you may be using a browser that does not support Web MIDI (be sure to use something like Chrome or Opera). If the issue persists please contact our support team.
Once connected you'll be able to either get content from Circuit Mono Station or send one of the factory packs. You can also upload a pack from your computer or make one from scratch.

Selecting Get Pack From Circuit Mono Station will prompt the unit to send its pack.

You'll then be shown the Patches on the unit, as well as the Sessions in the other tab.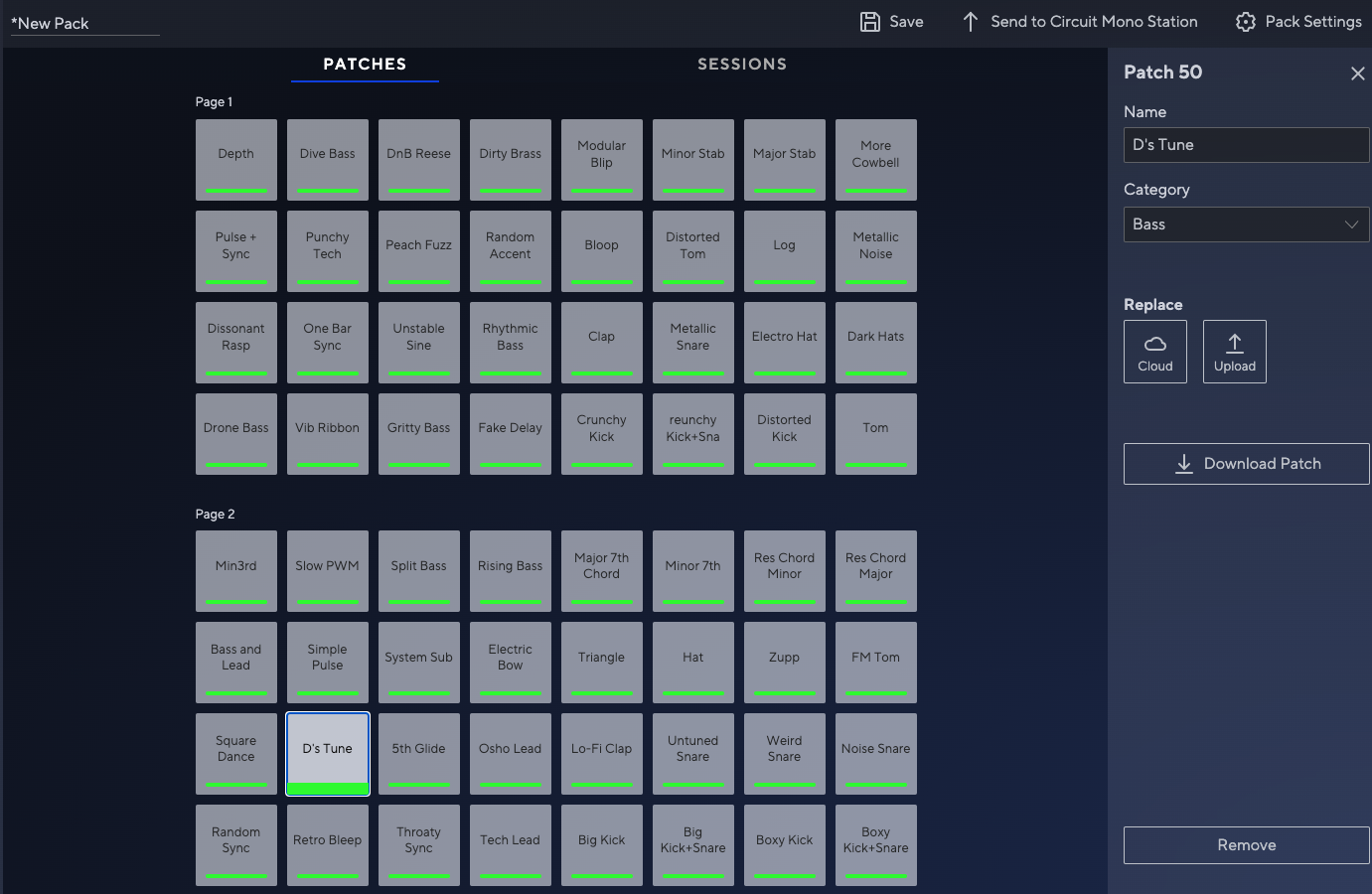 Selecting a patch will allow you to edit its name and category, remove the patch, or download it to your computer. You can also choose to replace the patch with one from your computer or a saved pack.
The buttons along the top allow you to rename the pack, save it, send it back to the Unit and change its Settings (including its name and Colour).

The Sessions screen allows you to manage the Session content in the same way as Patches.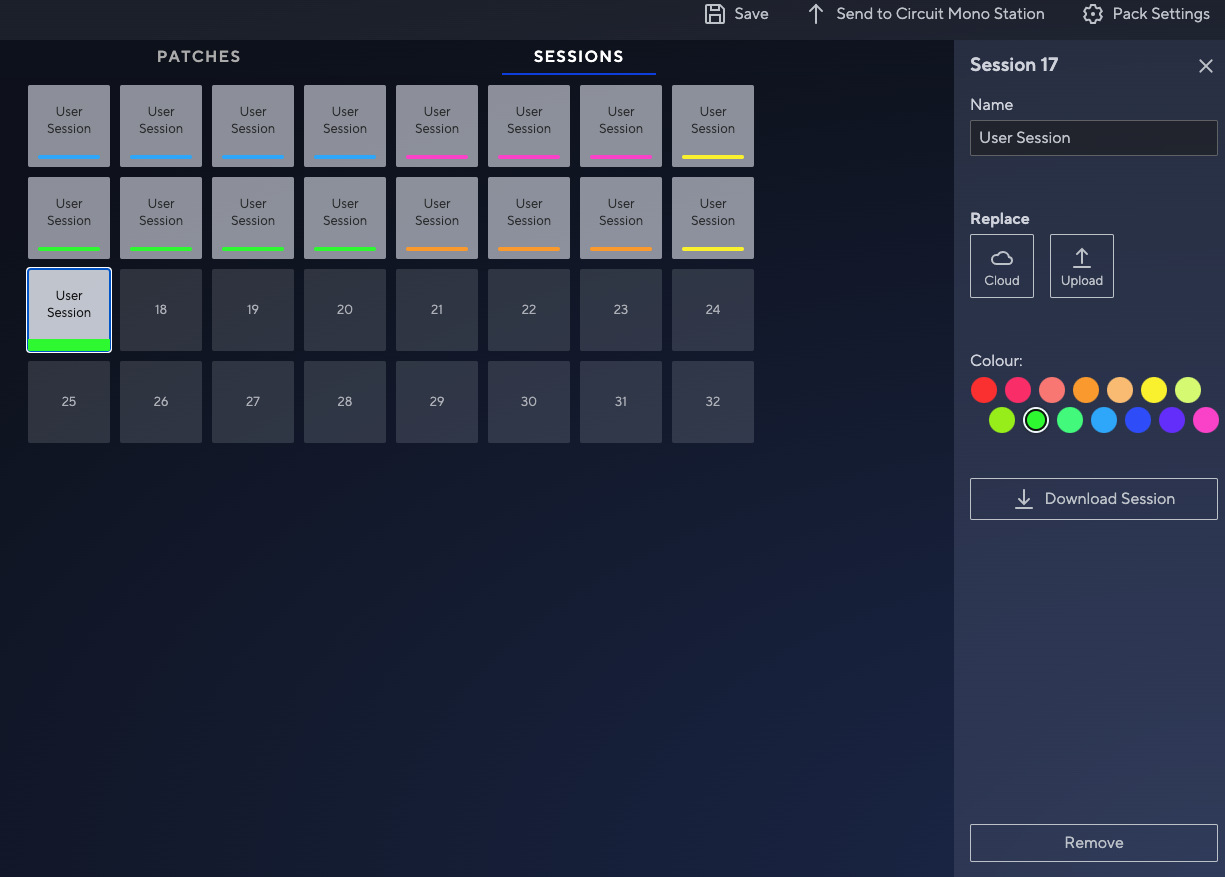 You can also use Components to manage the Firmware on Circuit Mono Station. The page will prompt you if your unit needs updating, and you can reinstall the firmware while the unit is connected using the "Having Problems?" prompt.