Applies to Launchpad Pro Mk3
Components is the software used to manage the firmware and templates on many of our products. You can download a standalone version when you register your Launchpad or access our web-based version in browsers that support Web MIDI such as Chrome, Opera, and Microsoft Edge.
If using a browser, you may need to allow the page access to your MIDI devices, as prompted when first loading the page: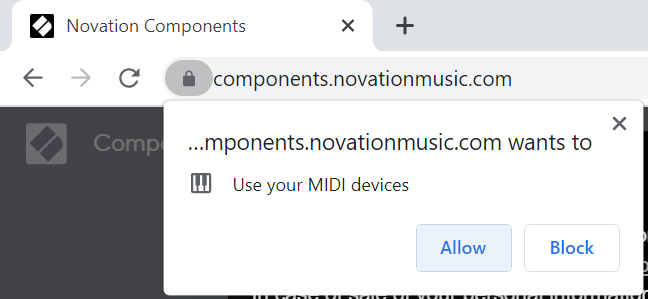 For a guide on the Custom Modes, please see here.
In addition to the Custom Modes feature, Components allows you to manage the Projects for the sequencer.

You can either get the Projects from the unit, create a blank slate of Projects, or upload Projects (through the use of a SysEx file). 
Pressing "Get Pack From Launchpad Pro [Mk3]" will show a short message as the content is retrieved. Once done, you can see the content from the unit: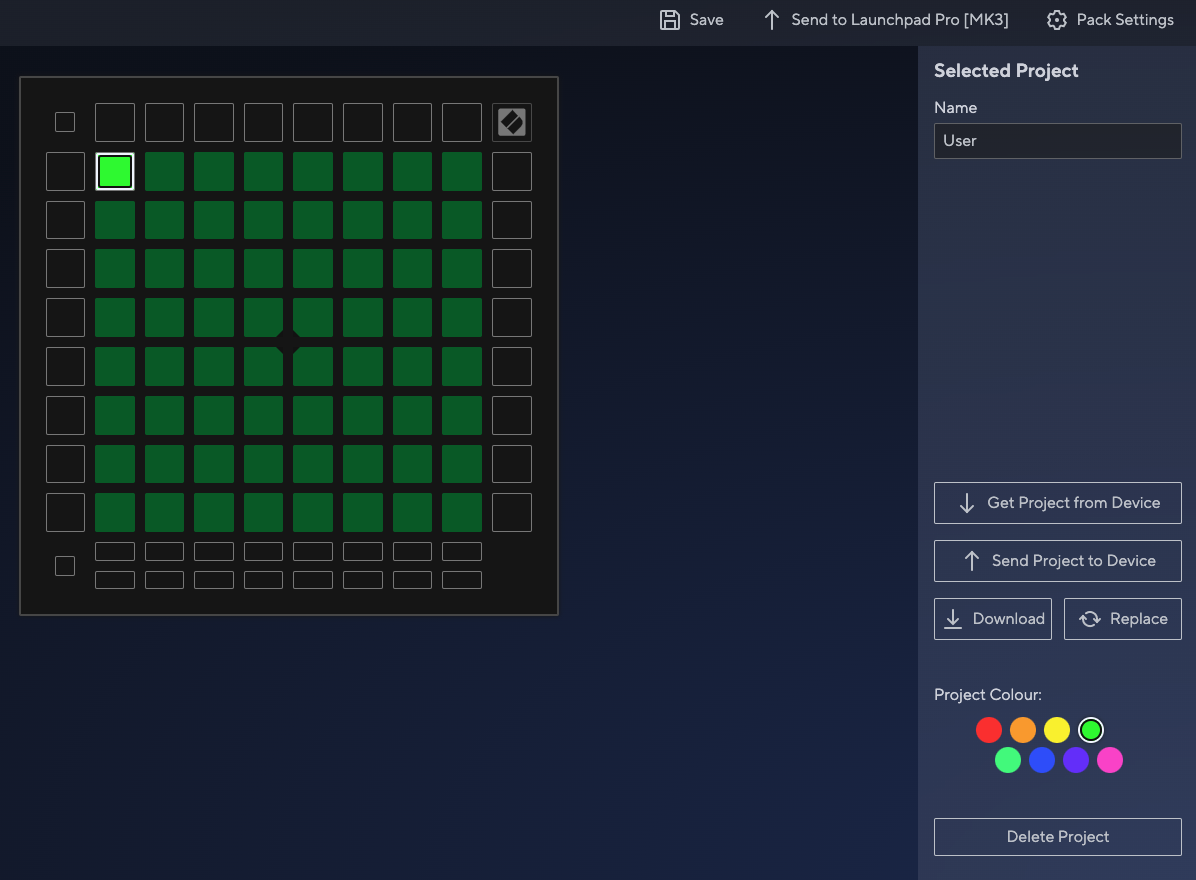 The Project slots are shown across the 64 pads, as they are on the hardware. Selecting one allows you to rename, download, replace, change colour or delete the Project.
You can also select a slot to either get or send that Project slot from/to the Launchpad Pro Mk3. 
An entire bank of projects is sent with the "Send to Launchpad Pro Mk3" button in the top right. The entire set can also be saved to your account or computer.