Applies to Launchkey Mini Mk3
This can either be done on a Mac system or an iOS system. See this article on how to use a Launchkey with an iOS Device.
Open Garageband, create an empty project and create an instrument track: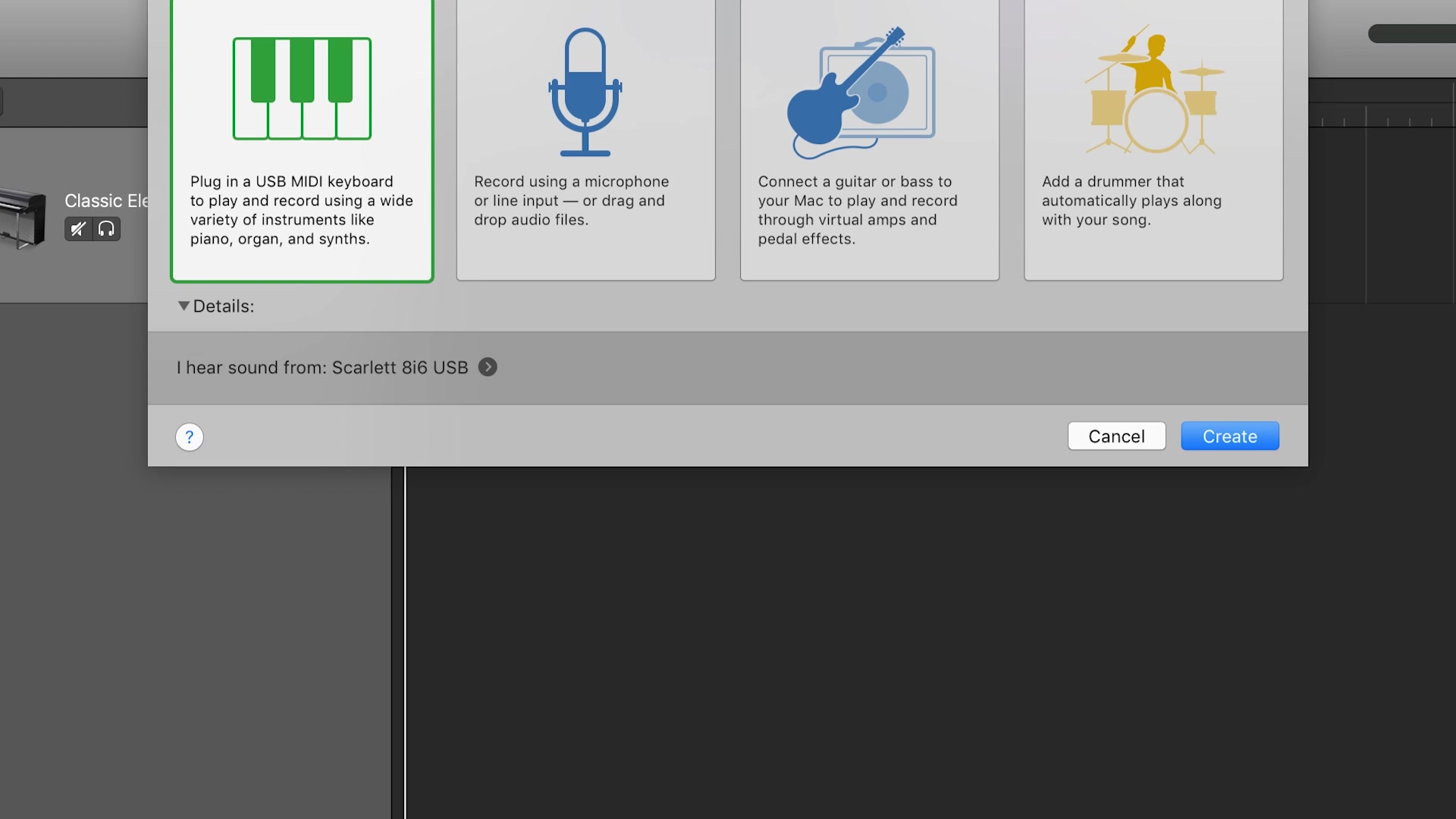 The Launchkey would then be automatically detected to work with the track, this will mean you can use the keys to play notes, use the Arp, Fixed chord and pads for note messages in Custom and Drum modes.