Applies to Launchkey MK3
This can either be done on a Mac system or an iOS system. See this article on how to use a Launchkey with an iOS Device. 
Open GarageBand, create an empty project, and create an instrument track: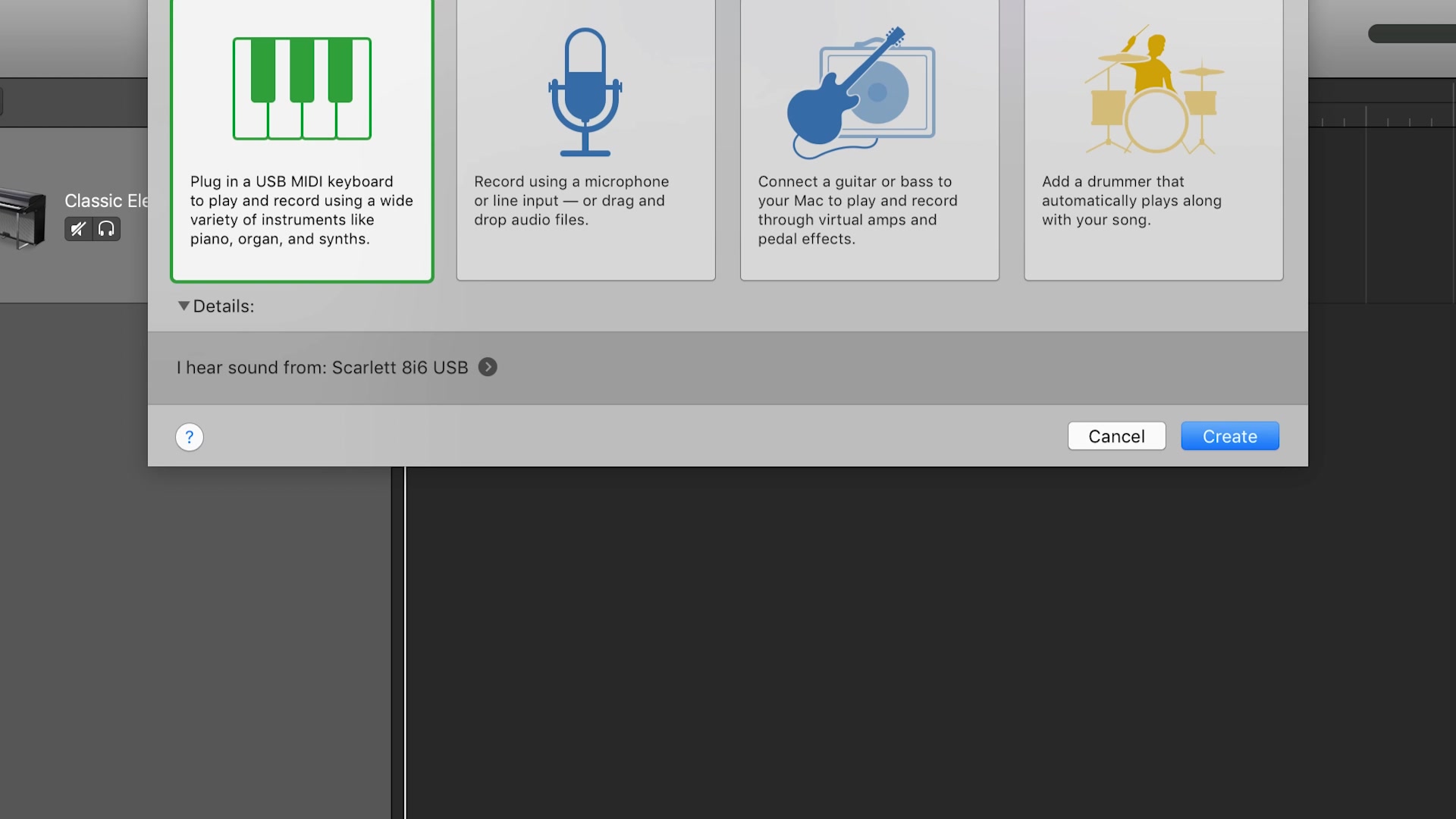 The Launchkey would then be automatically detected to work with the track, this will mean you can use the keys to play notes, use the Arp, Fixed/Scale/User Chord Modes, and pads for note messages in Custom and Drum modes.