Applies to Impulse
To do this you will need the Impulse HUI update, see here
Connect the Impulse
Open Logic
Go To Logic Pro X> Preferences > Advanced Tools
Ensure Control Surfaces is enabled
Go to Logic Pro X > Control Surfaces > Setup...
Click New > Install:
​
​
Select the Mackie HUI device
​
​
Click Add
Set the Impulse HUI ports as the Input and Output
​
​
If you do not see the Impulse HUI port here, please note you will need to first clear the Impulse from the MIDI Studio found in Finder > Applications > Utilities > Audio MIDI Setup. Once in this program, disconnect the Impulse and go to the Window menu and then MIDI Studio. Once here select the Impulse and click delete: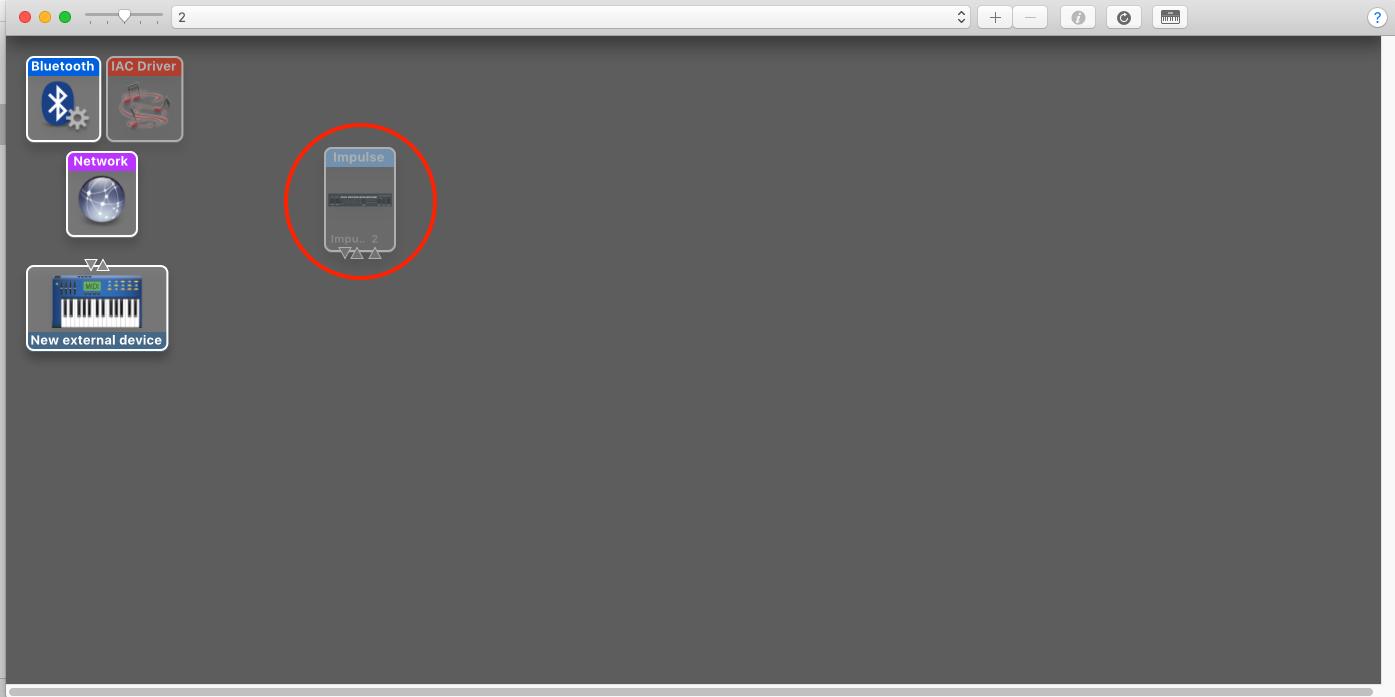 Note that you may need to do this even if you did the firmware update on another system.
If you are still stuck please see our video: