Applies to: Automap, Launchkey, Launchkey Mk 2
In some cases, the control surfaces menu is disabled by default.
To enable this, go to 'Logic Pro X' > 'Preferences' > 'Advanced Tools'.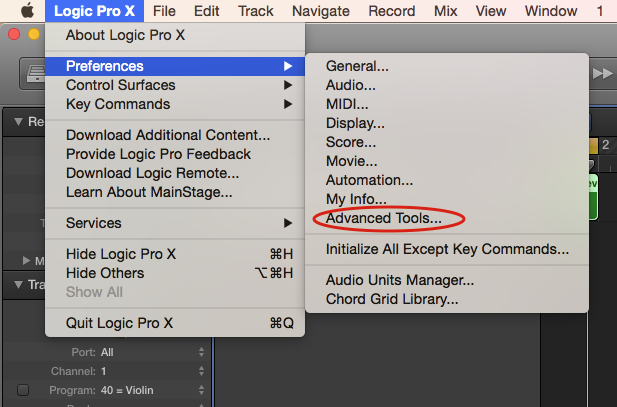 In the new 'Advanced Tools' window, enable 'Show Advanced Tools' and enable all the options below.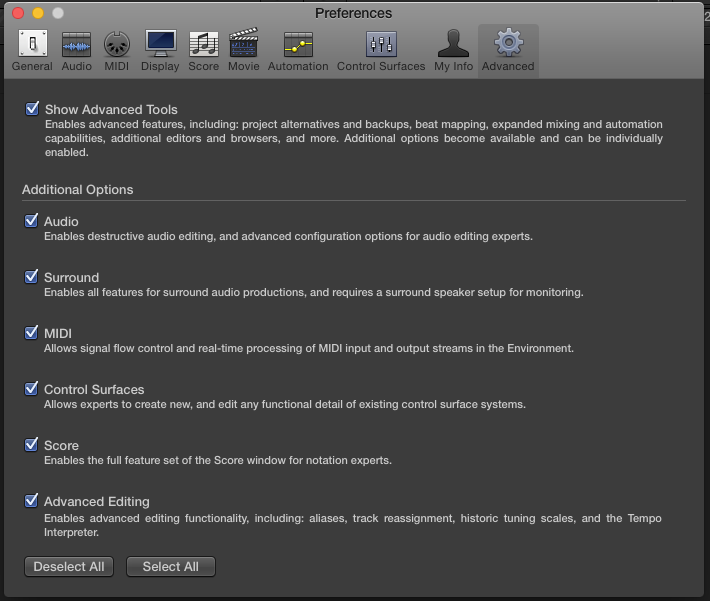 You will now be able to access the 'Logic Pro X' > 'Control Surfaces' menu.